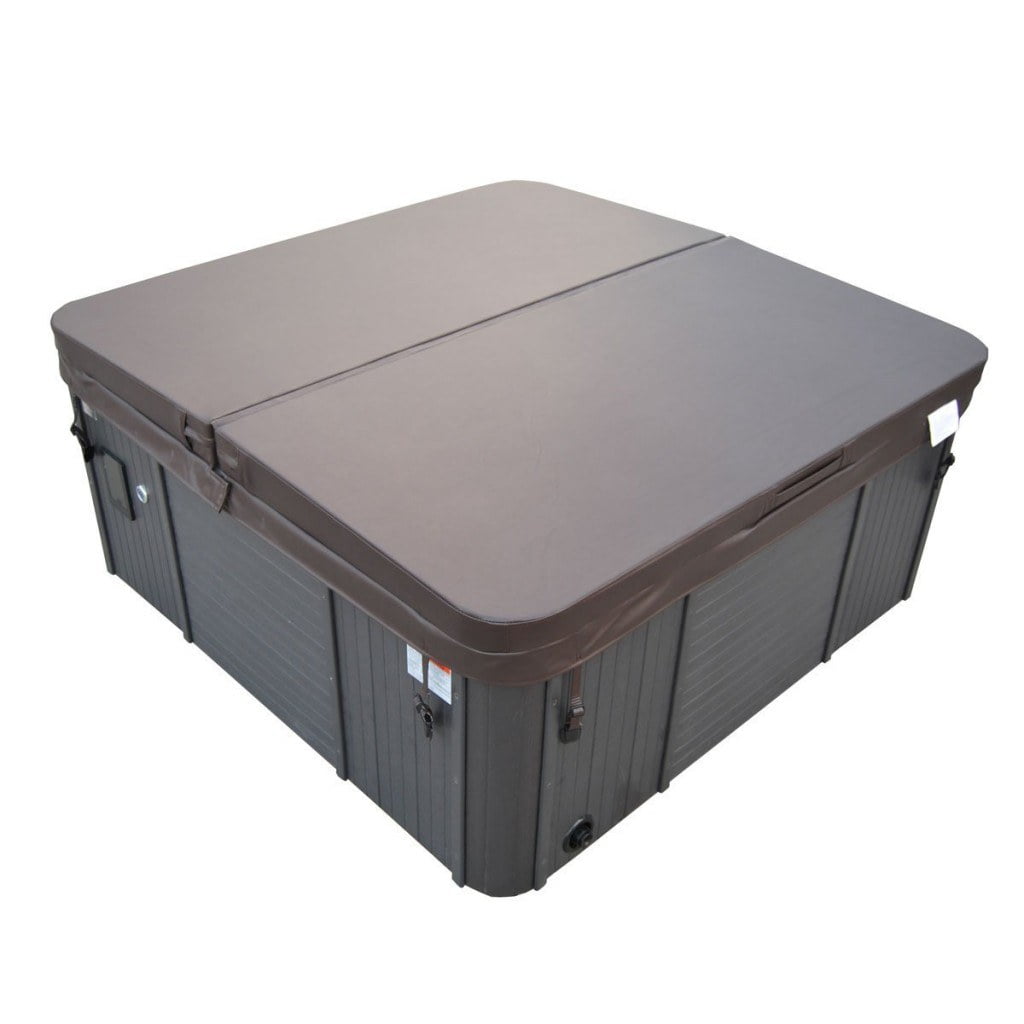 Our site is reader supported, this means we may earn small commissions from Amazon and other affiliates at no extra cost to you if you buy through links on our website.
Enjoy The Luxury Of A Canadian Spa Hot Tub, the company has thirty years of experience delivering high-quality hot tubs as leaders of the industry and is a global brand of over 30 years in the business.
They specialise in building two different types of hot tubs, one being hard shell hot tubs made with American aristech acrylic, the other being hard-sided sturdy hot tubs which are a big step up from your general inflatable as they are much more durable where you can expect it to last longer.
Below, We Have Reviewed Some Of The Most Popular Canadian Spa Hot Tubs Available In 2021:
---
Canadian Spa Toronto Hard Shell Hot Tub – 6 Person Spa.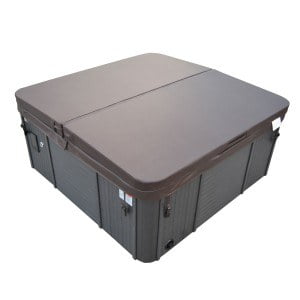 Product Description.
The Canadian Spa Company's Toronto Spa with its high-quality insulation is suitable for the coldest of climates. It is versatile in its design with a finely sculpted therapy seat, a roomy lounger, and a corner nook to accommodate a couple more friends. With this diverse selection of seating styles, everyone can find a favorite.
Each seat is designed to be as attractive as the lounge seat; and with deep and spacious seating, you can enter a world of soothing relaxation that will help relieve the stress and tension of today's fast-paced lifestyle.
The whole family will enjoy the Toronto's LED lighting, music system and 44 hydro-massage water jets.
Balboa Controls:
Specification State-of-the-Art Balboa Controls and Processors Digital Balboa M7 controls integrated with innovative overlay pad Advanced Balboa Pack technology to give you reliable and speedy performance White-Water (WW) Jet delivery system Auto-cleaning water sanitation system with ozone purification ensuring that water is filtered first before reaching critical components.
Adjustable Jets:
44 Adjustable Hydro-Massage Hurricane water jets (stainless-steel accented) Dedicated 1 x 4 HP core pump with hydro-threading Over-sized pipework for increased power and efficiency.
Tailored Air Controls (Venturies) for added pressure Total Jet Breakdown (44 jets) Shoulder & Neck Jets x 3 Back & Lumber Jets x 28 Hip Jets x 4 Leg Jets x 4 Foot Jets x 5 Thermal Springs Heat Reclamation System including active motor heat retention and closed-cell high-density foam to prevent heat loss through the acrylic shell 3.0 kW Balboa heater with smart sensors (shuts off heater within half a centigrade)
LED Mood Lighting & Music:
Aurora premium mood LED lighting system with full control over light settings iPod/MP3 enabled music system with 2 slow rising waterproof retractable speakers, 3.5 mm connection sockets, and a dedicated waterproof compartment to house your MP3 player Includes spa cover, cover lift, step, and chemical kit.
Product Details.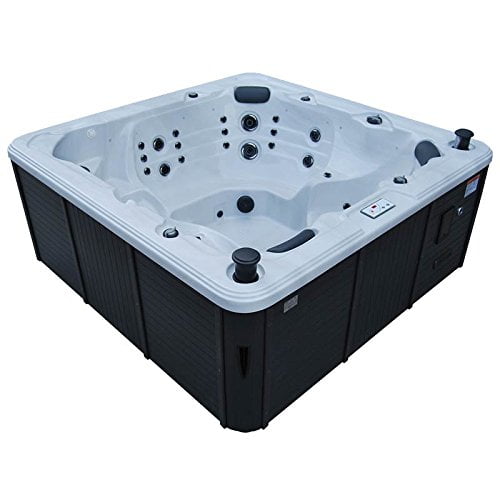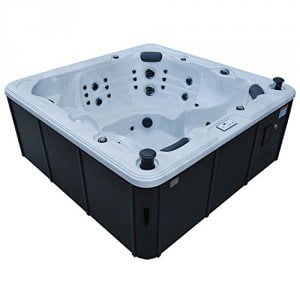 Product Dimensions: H 82 x W 213 x D 213 cm.
Usually Dispatched Within 6 To 10 Days.
Last update on 2022-05-25 / Affiliate links / Images from Amazon Product Advertising API
---
Muskoka 5-6 Person Portable Hot Tub.