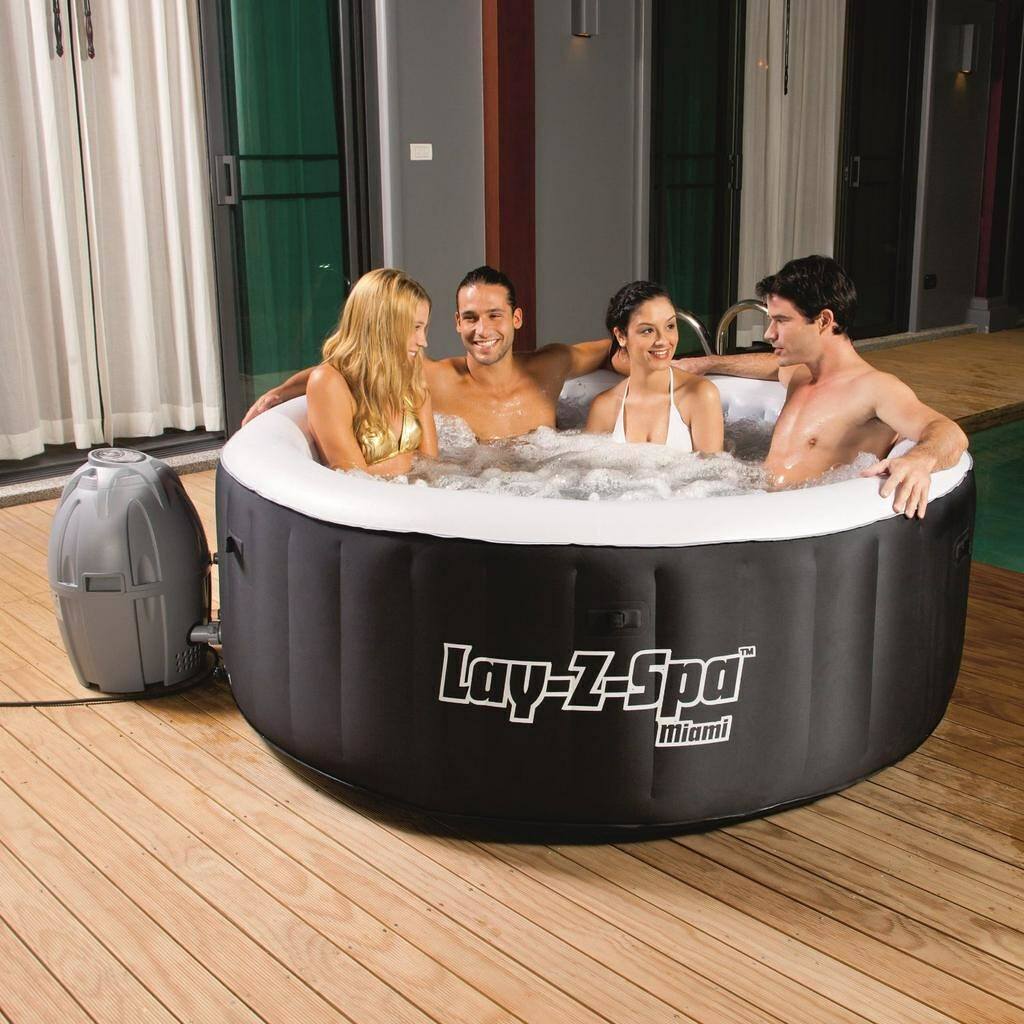 ---
Our site is reader supported, this means we may earn small commissions from Amazon and other affiliates at no extra cost to you if you buy through links on our website.
---
Lazy spa is one of the best selling and most popular inflatable hot tub brands that come in all shapes and sizes to choose from, including square and round hot tubs with a holding capacity from 2-person up to 7-person hot tubs.
In our lazy spa hot tub reviews we cover which hot tub is best suited to each individuals needs which usually depends on mainly, size, durability, price and recent customer feedback.
Size is super important depending on how many people you plan to share the tub at any one time, the bigger the family the bigger hot tub you would need to accommodate those people, Lazy spa happen to have some of the biggest inflatable hot tubs available on today's market which are listed below along with the smallest ones.
You can relax and unwind In a Lazy Spa inflatable hot tub in the comfort of your own home or in your garden at a pretty affordable price for the given luxury, a portable inflatable hot tub that can be easily set up and taken down within 30-minutes, we have provided video set-up instructions for each hot tub we review below.
We have reviewed some of the most popular choices among customers, We base our reviews on previous customer feedback, in some cases actual product usage and manufacturer's feedback.
In A Rush ? See Our Top Three Picks Compared!
Product Title
Lay-Z-Spa 54123-BNNX16AB02 Miami Hot Tub, Airjet Inflatable Spa, 2-4...
Lay-Z-Spa Paris Hot Tub with Built In LED Light System, 140 AirJet...
Lay-Z-Spa St Moritz Hot Tub, Airjet Inflatable Spa, 5-7 Person
Size Dimensions
2.16 -Meter x 2.16 Meter x 71-cm height