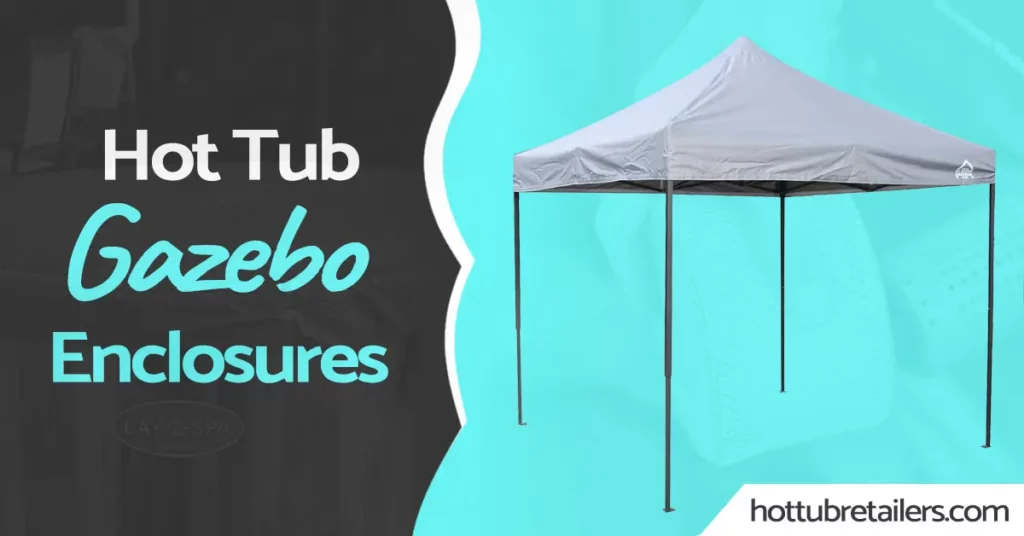 If You're interested in looking at some of the latest hot tub gazebo enclosures available then there are a few things you might want to consider when it comes to the quality of the different types of gazebo available.
Depending on how often you plan to use your gazebo and whether it's for personal domestic use or commercial use, In this guide, we explain what you should look out for when considering buying a gazebo for yourself.
We covered what we think to be the best four gazebos available based on low personal use to heavy commercial use.
Disclaimer:
Our site is reader supported, this means we may earn small commissions from Amazon and other affiliates at no extra cost to you if you buy through links on our website.
Three Main Things You Want To Consider When Buying Hot Tub Gazebo Enclosures:
The Main Thing – How Often You Are Going To Be Using It, Occasionally, Regularly, or Constantly
The secondary is – Is the Gazebo Going To Stay In One Place Permanently ?, Or Be Taken Up And Down Every Day?
Lastly – The Quality Of The Gazebo Itself, Am I using it for business or pleasure?
So! If You Fall Into The Criteria As Above Where You will Be Using Your Gazebo More Than Often! Regularly Taking It Up and Down, Then You May Need To Think of a heavy duty commercial gazebo
How General Daily Usage Affects Your Gazebo! How do you plan to use your gazebo to your advantage?
Hot Tub Gazebo Enclosures For Occasional Use:
If you use your gazebo only occasionally, on an every now and then basis, Then you should be good to go with a standard budget pop-up gazebo that is purposely made for occasional use.
Hot Tub Gazebo Enclosures For Regular Use:
If you plan to use it regularly then you would maybe want to consider a Light Commercial grade gazebo to help it withstand the constant use, commercial grades fluctuate in both quality and price, Higher price usually reflects the better quality.
Hot Tub Gazebo Enclosures For Constant Use:
If you plan everyday use for a hire company for instance, where you will need to erect and dismantle often, Then you should make sure to Definitely go for a Heavy Duty Commercial Gazebo or face Disappointment quite early on as each gazebo is designed differently, some of better quality that is made to withstand constant use, others for occasional use.
For Constant Use, Buy Once – But Wisely for Every Day Use!
Our Top Three Picks Comparison Table:
Title
All Seasons Gazebos 2.5x2.5 Fully Waterproof Pop up Gazebo With...
Palram Canopia Martinique 4300 Garden Gazebo - Robust Structure for...
All Seasons Gazebos 3x4.5m Heavy Duty Fully Waterproof Pop up Gazebo -...
Size Dimensions
274.5-cm H 430-cm L 295.5 W
Best Budget
Title
All Seasons Gazebos 2.5x2.5 Fully Waterproof Pop up Gazebo With...
Best Luxury
Title
Palram Canopia Martinique 4300 Garden Gazebo - Robust Structure for...
Size Dimensions
274.5-cm H 430-cm L 295.5 W
Last update on 2023-05-23 / Affiliate links / Images from Amazon Product Advertising API
The Best Hot Tub Gazebo Enclosures Based On Usage, Quality, Durability & Budget:
Standard pop-up gazebos are generally made for occasional use, they come in a few different sizes and many vibrant colours to choose from,  Simple to put up and take down, yet it is a two-man job unless you have lots of experience where you could manage this quite easily alone.
The metal framework on the standard models is nowhere near as strong as a commercial-grade where you must take extra care whilst taking it up and down, as if not properly aligned then the framework can easily bend under unnecessary stress,
This would usually happen when movement is applied whilst not correctly aligned, to eliminate this, just make sure to open out the whole gazebo on the floor to its full extent before you raise it up to its full height slowly.
Pop Up Gazebos that are not only for hot tubs but provide you with many other benefits of outdoor use as well.
Who doesn't like a calm and relaxing evening when you sit on your patio and soak in the hot tub on a hot and humid summer day or maybe host a party for friends and family while grilling meat for the barbecue and dancing to the music.
Gazebos are also nice to expand the space for sitting and have a shaded area to save all your guests from the scorching sun?
Also, while soaking in a hot tub on your patio, would you not like to have some privacy from peeking neighbours? Gazebos are the solution for you. How about you find the perfect gazebo to serve you in the best way to expand your outdoor space.
We have listed below some of the Gazebos in various sizes based on their performance, quality, and durability of them. Take a look to find out the best option to suit you.
---
Budget Pop Up Gazebo – Best For Occasional Use:
While you are searching for an occasional use gazebo, this Premium Pop-up Gazebo is the best budget choice that you will find. You must be skeptical about the features, so we are here to take you through the fantastic features of this gazebo.
This budget gazebo is on the top of our list for its exemplary quality and the heavy-duty material that ensures it will last longer than others of this type. This budget gazebo can be set up on even surfaces, including your backyard, patio, or anywhere outdoor where the ground surface is not bumpy.
This fairly good quality gazebo comes with a one-year warranty that leaves you in a safe spot with a piece of mind!
Size Dimensions
The size of the premium pop up gazebo is 2.5-meter square
However, there is a plus point as well that will make this gazebo an even better pick. This gazebo offers up to three height settings that enhance the use of the gazebo and the size as well. This will let you accommodate and enjoy with as many people as you want.
Setting it up
The gazebo comes with four tent weights and four tent pegs that will help you in holding the gazebo securely to the ground which helps prevent wind from lifting the gazebo from the ground.
Moreover, there are not a lot of restrictions on the surface that you need to have to set up the gazebo.
The surface can be either plain or have grass, and the patio and the sandy deck can also work to set up the gazebo. So, this covers almost any surface that you want.
You will also find a user manual with the gazebo, which will let you set up the pop-up gazebo in an even smoother manner.
Mobility
While you are planning to set this gazebo while traveling outside your house, you can carry it easily using the carry bag that comes with it. To your surprise, you will also find out that the wheels attached to the carry bag will help increase mobility even more.
Also, there is no rocket science to set up the gazebo. This pop-up gazebo can be installed within a few minutes. You need to cover the roof on the frame for the first time set up, then raise the legs to the height that you want.
Waterproof and Rustproof
The material used for this gazebo is waterproof with PVC-coated polyester. Also, the frame is powder-coated to enhance the quality of the structure and to make it rustproof.
Specifications
Size: 2.5 X 2.5 Meter Square
Matt Black Frame
Roof: 260G /Sqm
Material: Polyester
Fully Waterproof
Has one year warranty
Comes with user manual
Conclusion
All in all, this basic model is the best pop-up style Gazebo that you will find on a budget. It is easy to set and made from fairly good quality material. the quality makes this gazebo a good option for those on a budget.
Pro's
Easy to set up
Waterproof
Rustproof
High quality
Con's
Needs manual labour to erect
Sale
Last update on 2023-05-23 / Affiliate links / Images from Amazon Product Advertising API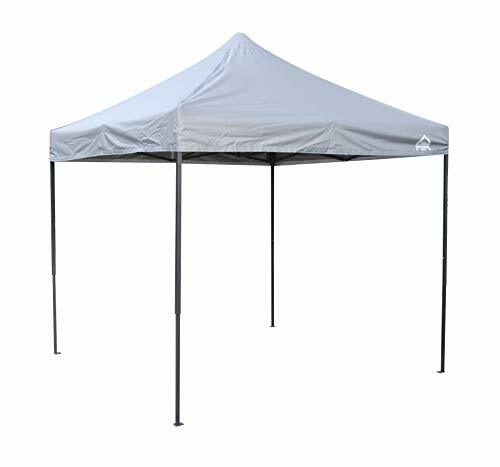 ---
Aluminum Frame Commercial Gazebo – Best For Regular Use:
While you are in search of a beautiful yet sturdy option for your hot tub enclosure, this durable powder-coated aluminum frame gazebo could be the best pick for all-year-round use. You will find out the beautiful details and the very sturdy strong structure that comes with this gazebo.
There is further added protection that is also reinforced within the roof of the gazebo to ensure there is no damage caused.
This gazebo is perfect for the family to assemble outdoor and soak in the hot tub or enjoy the evening while grilling meetings and alfresco outdoor dining.
100% UV protection
The best feature of this strong aluminum frame gazebo is the twin 6-mm poly-carbonate roof panels, The poly-carbonate panels make the roof of the gazebo permanently waterproof and protects the user from UV light.
The roof is not only perfect for you to enjoy in the rain but in summers, you can also sit outside on the patio or terrace and enjoy the evening under this sturdy and robust shade.
Assembling
The Strong aluminum frame gazebo is not so easy to set up but don't worry regarding the assembling of the gazebo; it does not require rocket science, The easy click system is also added to simplify the set-up of this gazebo. This gazebo comes with the instruction manual and the tools that will be needed for assembling.
The setup and assembling should not take more than a couple of hours. However, if you are assembling it for the first time, it may take time to understand the setting up procedure.
Size
This gazebo has a standard height size of 274.5-cm, a length of 430-cm, and a width of 295.5-cm with four poles that are anthracite powder coated to make it durable and rustproof.
The pillars of the poles that come with the gazebo have a diameter of 6 x 6-cm, These poles are around 1.4-mm thick.
Conclusion
This Strong gazebo is no doubt, sturdy and beautiful looking. However, you may feel the complexity of assembling it is too much to handle compared to a pop-up gazebo. Besides that, This gazebo could be the best option for you to enjoy endless evenings relaxing outdoors without the worries of taking it down every night.
Specifications
Waterproof
Sturdy aluminum posts
Roof – Poly-carbonate
Instruction manual included
Pro's
Made for use all year round
Strong and sturdy
Waterproof and rustproof
100% UV protection
Con's
The assembly can be a bit complex
Doesn't come with curtains, but is available as a separate purchase
Last update on 2023-05-23 / Affiliate links / Images from Amazon Product Advertising API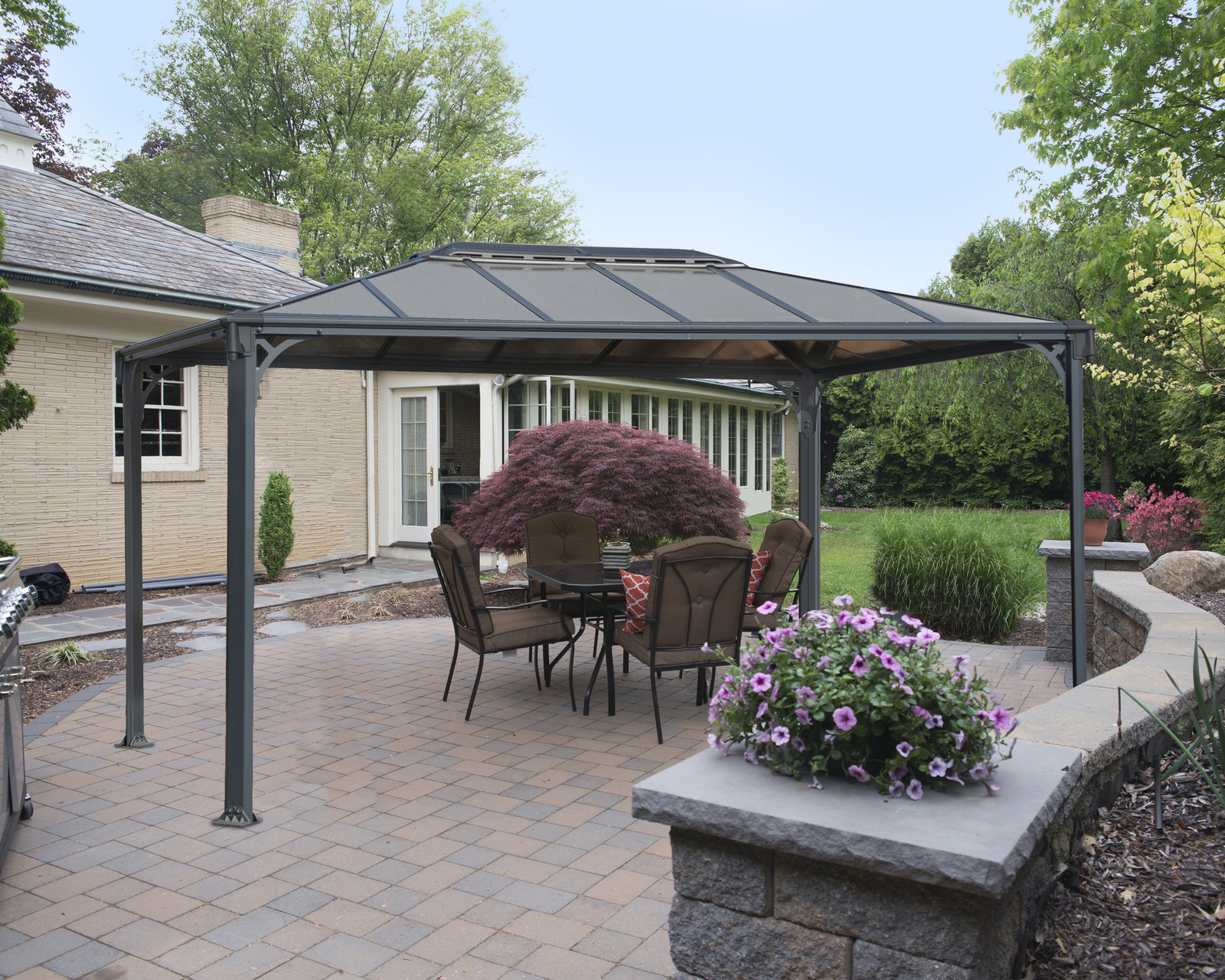 ---
Heavy Duty Large Pop-Up gazebo – Best For Frequent Use:
This Heavy-Duty pop-up gazebo is much bigger. If you are trying to find a bigger option to accommodate more people and cover a larger outdoor area, this Heavy duty gazebo can be your perfect option to Choose.
Do you know? The size of this gazebo is bigger than the other two gazebos mentioned earlier on the list. Moreover, this is heavy-duty, and a good quality option that will provide you with complete protection from the sun and the rain as well.
Size
The size of the Heavy-duty pop-up the gazebo is "3 x 6" meters of "10 x 20" feet, which is a lot bigger and better to accommodate larger families or to hold grand parties in your backyard.
You can set up this gazebo anywhere you want, it can either be in the garden, patio, or the terrace as well. There are three height settings as well, which you can fix while setting up the gazebo, according to your needs.
Assembling
The assembling has been made easier and more convenient with the user manual book that comes with it. Includes all the instructions in there that you can follow whilst set up.
Also, this gazebo offers you the push-button connector that makes the connecting of the various parts easier and better, and even more secure. This gazebo has a roof made from polyester and coated with PU material to make it waterproof and also helps protect you from harmful UV rays.
Mobility
While you are planning to travel and need to have a gazebo along, you can take this heavy-duty gazebo with you. There is a carry bag that comes along with the gazebo that makes the mobility, even better; the total package as big as it is only weighs 34-kg.
Conclusion
All in all, This Heavy duty gazebo is perfect for huge parties and bigger families. The assembling is also easy and secure you can erect it within 5 mins. The material is durable and of high quality that you can expect to last for a few years as long as you take care not to force the framework whilst erecting and de-erecting being careful to make sure the metal framework is aligned properly before applying any pressure.
Specifications
Size: 3x6m (10ft x 20ft)
Weight Settings: 3 Different settings
Gazebo legs: Steel tube 30mm x 30mm
Matt black powder-coated
heavy-duty frame
100% Steel
Push-button join design connector
260g /sqm, Polyester, PVC Coating roof
Waterproof
Rustproof
Has a 1-year warranty
 Pro's
High quality and durable
Lightweight
Portable
Affordable
Sturdy
Easy assembling
Con's
Last update on 2023-05-23 / Affiliate links / Images from Amazon Product Advertising API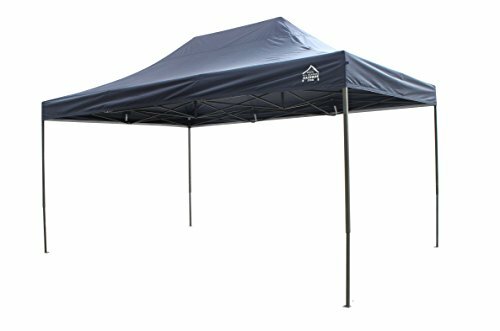 ---
Heavy Duty Commercial Gazebo – Best For Constant Use:
The Gala shade pro is a one of a kind commercial grade gazebo, suited to market stalls and outdoor events for everyday use, Although this may look like your usual pop up gazebo, don't be mistaken by looking at pictures of others that look similar, It's mainly about the quality of the framework which comes with a huge 60-month warranty.
This Gala Pro 50 is made from only the best quality materials, it's build design is patented by the award-winning UK-based makers, Gala Tents!
Rated The best in the UK, Watch the video to find out WHY.
You can expect to use this on a daily basis without any problems at all, it's one of the strongest of its kind, if not the strongest gazebo's on the UK market, The strong frame is made up of 60-mm stronger 6061/T-6 aluminum profile poles that are a hexagonal shape that provides extra strength compared to usual square or rounded post's that are prone to bending out of shape with constant use.
Specifications
Comes in twelve different vibrant colours
Five adjustable height settings
Heavy-duty aluminum posts and fixing joints
PVC coated polyester coverings – (Optional Side Walls)
60-month warranty on frame-work
12-month warranty on material coverings
Spare parts – Next day delivery
Wind resistant sprung framework
Pro's
Its heavy-duty build is made for commercial use
Can be used constantly on a daily basis
Easy to set up in minutes with 2 people
Maybe too expensive just to house your hot tub
Con's
Twice the price of a usual pop up gazebo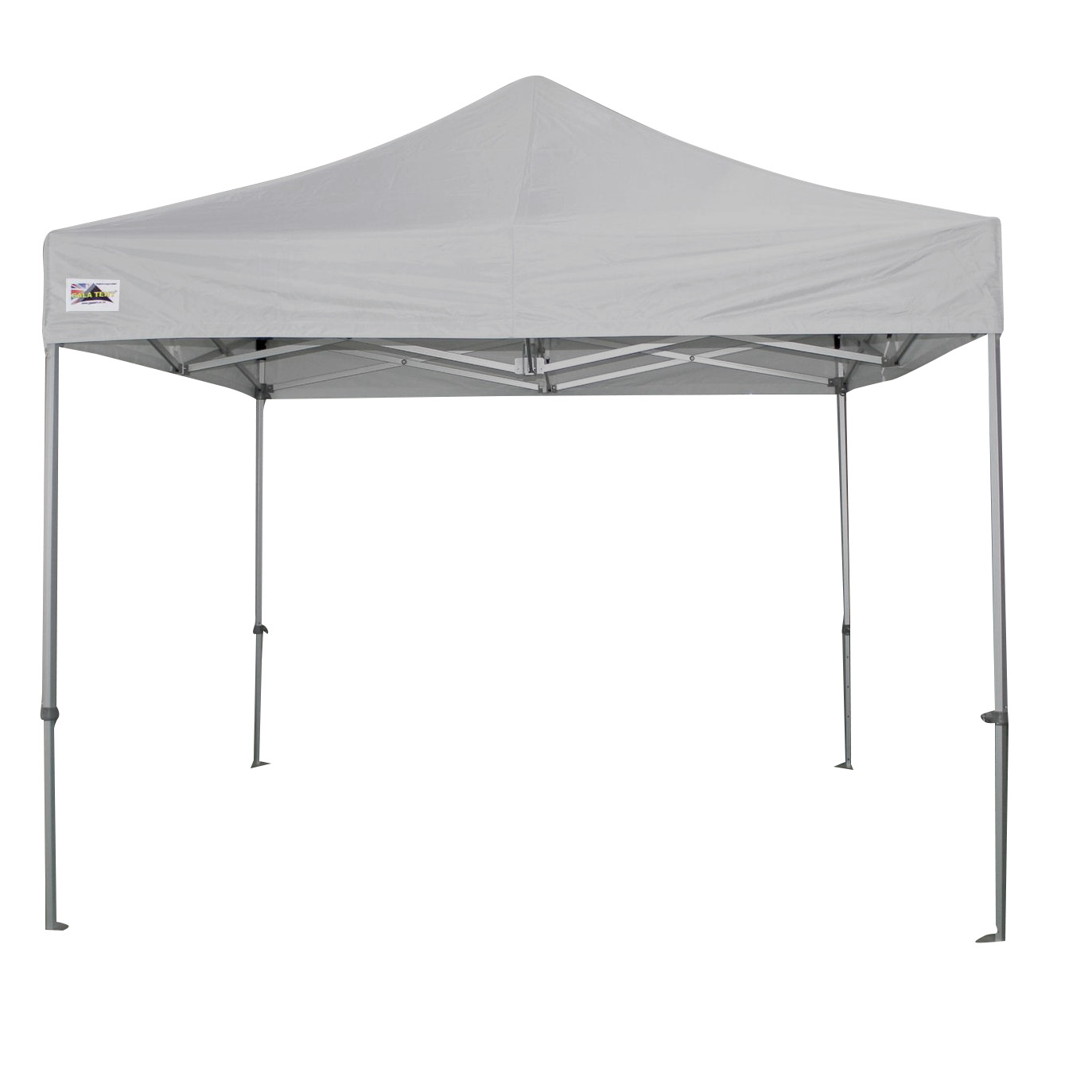 ---
Overall Conclusion:
The above list should provide you with the best choice in hot tub gazebo enclosures, our top picks of gazebos that you can use outside your home to achieve a nice contained space to relax and enjoy.
Our budget pick is the basic pop up gazebo for occasional use, It has everything that you require along with easy mobility, high quality, smooth assembling, and a warranty of one year.
Our top pick for a heavy-duty gazebo is the Gala Pro-50 gazebo which is of commercial grade that can be used on a daily basis without the hassle of breaking it, Can be used for business purposes such as events and market stalls without the worry of breaking easily.
If your looking for a more stylish look then the Palram Martinique which is made for more regular use at the home, It can be erected, secured to the ground, and left out at all times in all weathers.
---
Recommendations For Looking After Your Hot Tub Gazebo?
Rule Number One >>> Always Make The Extra Effort To Make Sure Your Gazebo Is Firmly Attached To The Ground Using Provided Weights/Pegs – Use Additional Weights If You Can!
If using an occasional use standard pop-up type, then it's recommended to take it down each day after use to avoid high winds and keep your warranty intact.
Watch the video below, See how bad weather and poor build materials can affect your gazebo enclosure when you buy poor quality.
If using a regular use or constant use type, It's recommended to remove the material coverings when not in use to avoid it weathering rapidly in bad weather such as rain damage discoloring the material, sun damage that will discolour the material and weaken it over time, wind damage that could possibly cause unnecessary rips to the material.
---
You Might Also Like:
Leave A Comment Or A Review:
If you have a question or would like to have your say on any of the four gazebos listed here, Then please use the comment box provided for you below, your comment or review will be publicly displayed on this website.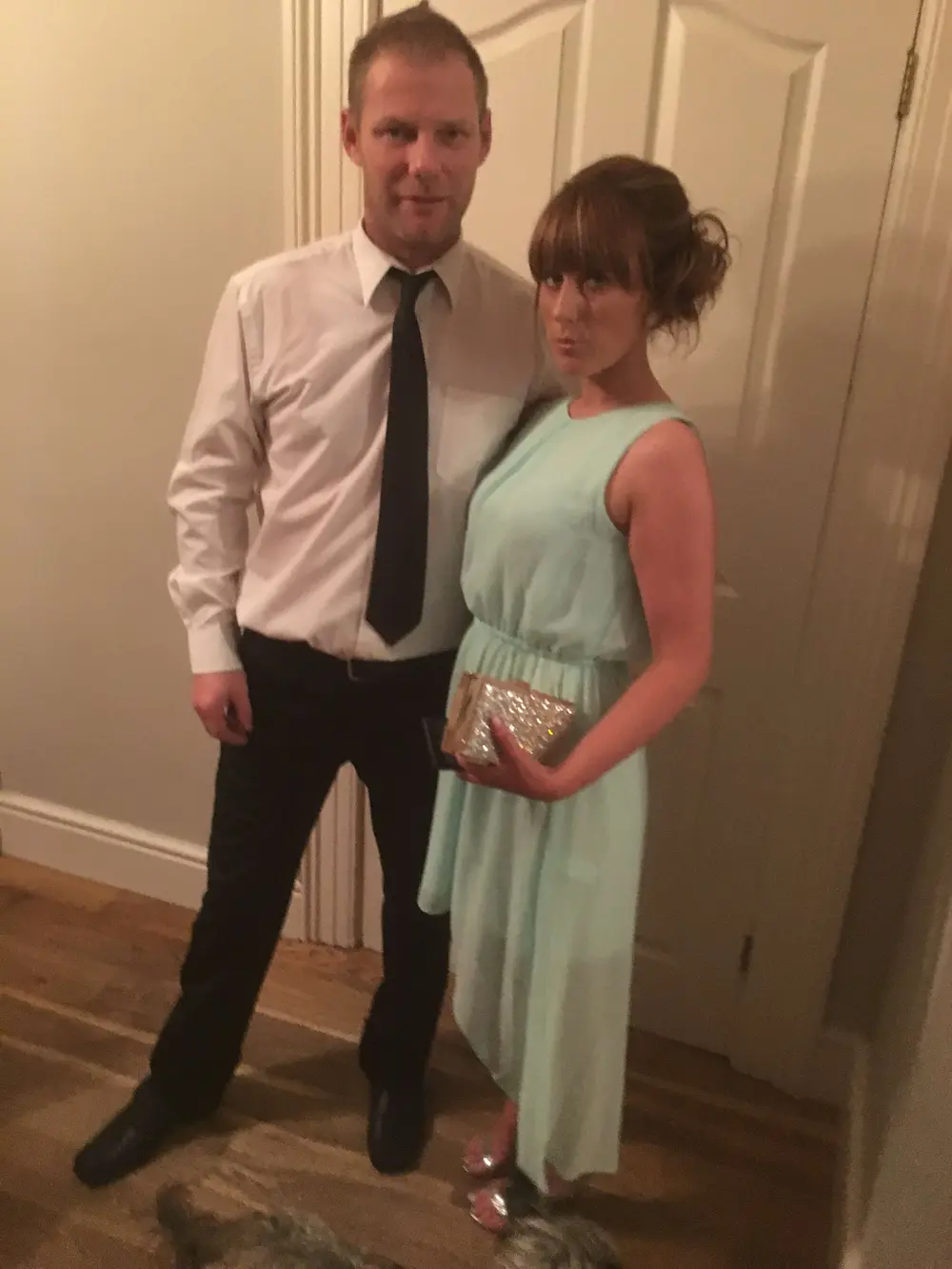 I'm Simon the owner of this website, I've had years of experience in the hot tub hire business and pool water maintenance where I learned a thing or two about hot tubs and water chemistry which I share here on my website. Learn more