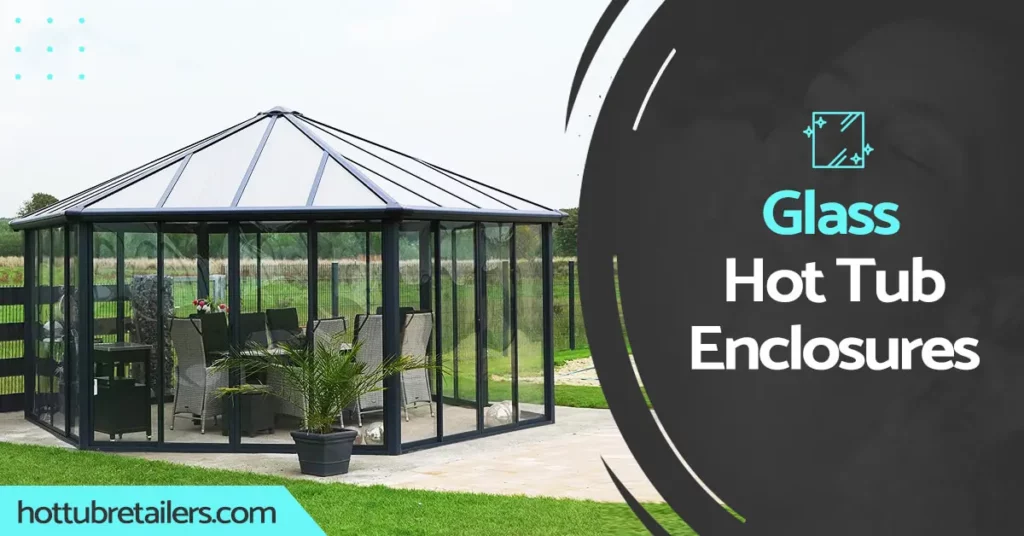 Glass hot tub enclosures are a great addition to have, they allow you to relax in comfort and style whilst the enclosure helps protect you from the elements such as the wind and rain so you can bathe in peace.
There is a number of different options which we will get into, from fully enclosed enclosures which are quite expensive, to say the least! There are also lean-to options and gazebo-type options that are much more affordable.
Disclaimer
Our site is reader supported, this means we may earn small commissions from Amazon and other affiliates at no extra cost to you if you buy through links on our website.
So Why Choose A Glass Hot Tub Enclosure Over A Standard Gazebo?
Not Got Time To Read Our Full Review Then Use Our Quick Guide
Table could not be displayed.
Palram Garden Conservatory Enclosure – Suitable For Any Hot Tub:
Palram Garda Glass hot tub enclosures require you to build them from the ground up DIY fashion, all the enclosures come in separate parts including the framework and the panels where you would have to put them together yourself or have somebody you know who's on the tools do this job for you.
Main Reason Being, When These Quality, Very Well Built Enclosures Are Erected Correctly, Then There up For Good! "Or At least A Long Time".
They're a perfect choice when it comes to a permanent outdoor enclosure that can withstand the elements, they are of excellent design quality, durability and they look amazing in your garden, They come in both open or closed environments and lean-to types which can be fitted to the back wall of your house ideally.
The completely closed summer-house is one of the more expensive being a closed unit that can be used all year round with bronze-tinted acrylic panels that keep the heat from the sun out.
The Lightweight twin-wall poly-carbonate Acrylic panels are designed in segments that fit tightly together to eliminate rain leakage altogether, they are also designed to attract the sunlight on the more cloudy days,
On a reverse effect, the panels help provide 100% UV shading protection on sunny days which allows you to spend as much time as you like in the enclosure without feeling the heat! Therefore maintaining cool temperatures on the hotter days, at the same time as protecting you from harmful UV rays.
Benefits include
Vented roof to allow increased airflow and allows condensation and odours to escape
Provided with guttering all round to collect rainfall
Provided with 16 wind resistant ground anchors to hold it sturdy to the ground
Sealed, Compact unit with the ability to add curtains or blinds without them blowing around.
Wind resistant up to 90-km/h
Snow resistant up to 120-kg
Double doors with key lock
Optional Curtains and Mosquito Netting Available – Made To Measure
The designers of this product "PALRAM", Recently In 2020  Won a Test Build Award in Germany Amongst 5000 other competitors.
DIY Assembly
The acrylic panels are designed to fit easily by sliding them into the ready-made reinforced aluminum profiles where no need for screws, Unique slide push-fit which is completely waterproof, Rustproof, and Windproof.
The lightweight aluminum profiles have no welds at all which eliminates rust completely and are thicker than common standard profiles you see on other cheaper models, This makes them much stronger overall, once the posts are erected and screwed together you should use the screw covers provided to cover each screw head to eliminate them from rusting.
How To Set Up The Palram Garda closed Gazebo – Complete Assembly Video:
Good solid level ground is required for best results, this could be a decking area, a solid concrete base, on grass its recommended to lay flag stones before installation to avoid sink-age, "not to forget that your base is going to become your Flooring Area Eventually".
No products found.
---
Palram Palermo – Open Walled Hard Top Acrylic Gazebo Finished In Anthracite Grey Powder Coating:
The palermo is an outdoor open standing enclosure made of the same aluminum structure as the closed Garda gazebo enclosure above, It's suitable for all year round use and is of solid aluminum construction with galvanized steel connectors, the roof has quality 6-mm thick poly-carbonate panels that are treated with a bronze glazing which sets off a shadowed environment and protects you from harmful UV rays.
Comes In One Size – 450-cm Width x 450-cm Lenght x 289.5 cm High
Height – 289.5-cm
Weight – 86.1-KG
Curtain Rails/Hooks Attached Ready To Hang Your curtains
Ground Anchor Fixings, Instruction Manual – ( Must be fixed to a suitable grounding!  Decking or a Concrete or Flag-Stone Floor )
Integrated Gutters With Optional Drain Pipe Connections
Blocks up to 80% of Natural Light through the roof panels
Huge 10-Year Warranty Included
How To Set Up The Palram Palermo Video Guide:
Conclusion
A great option if you're looking for a larger-sized good quality gazebo that is going to last a long time, the inclusive ten-year warranty basically spells out "quality product" in our opinion. available in two large sizes both of which are reasonably priced for what you get with this high-quality product.
---
Lean To Palram Sierra Patio Cover With Tough Poly-Carbonate Roof panels:
The Palram Sierra is a more affordable lean-to-
gazebo option
, it has all the same aluminum construction qualities as the others above only it comes with oval contoured beams, The roof construction is of the same unbreakable solid poly-carbonate twin-ply material.
Available in Two Colours Either the popular grey or white finish, It's recommended to choose the right colour to match your windows.
Self-assembly takes around 5 hours for two persons to complete the setup.
Pre-Drilled holes make setting up easier with step-by-step instructions included.
Comes with guttering with a universal fitting for an optional drain pipe for rain soaking away.
Strong, sturdy, and durable, Made to last.
Adjustable Size
The size can be adjusted in two ways where you can adjust how far it sticks out from the wall of your house to where you want to position the front oval posts which gives a little room for error should you get your sizing wrong, It can also be adjusted in height to suit the placement of where you want to fix it to the wall.
The best practice is to put it together keeping the screws loose whilst making final positioning adjustments before finally tightening them all up securely.
TIPS >>> When fixed to the wall, it's a good idea to apply a line of clear silicone sealant to the back wall edge to stop rain dribbling through any slight gaps between the wall and the fixture of the support beam,

It's also advisable to remove manufactures stickers from roof panels and clean off the excess glue using some sort of solvent cleaner before installation.
Setting up The Palram Sierra Lean-to Patio Enclosure:
Conclusion
Having many positive reviews left online, it's a good option for those wanting a good quality open enclosure with limited space in the garden for the bigger more expensive models, This particular model can be used for various uses such as a carport to the side of your house, a dry place to relax outside in your garden, a good place to store your outdoor belongings underneath.
You Might Also Like:
Should you want to leave a review or have any questions about any of the glass hot tub enclosures mentioned on this page, then please use the comment box provided for you below.
Any questions will be answered within 24-hrs
All customer reviews will be publicly displayed on this website to help others.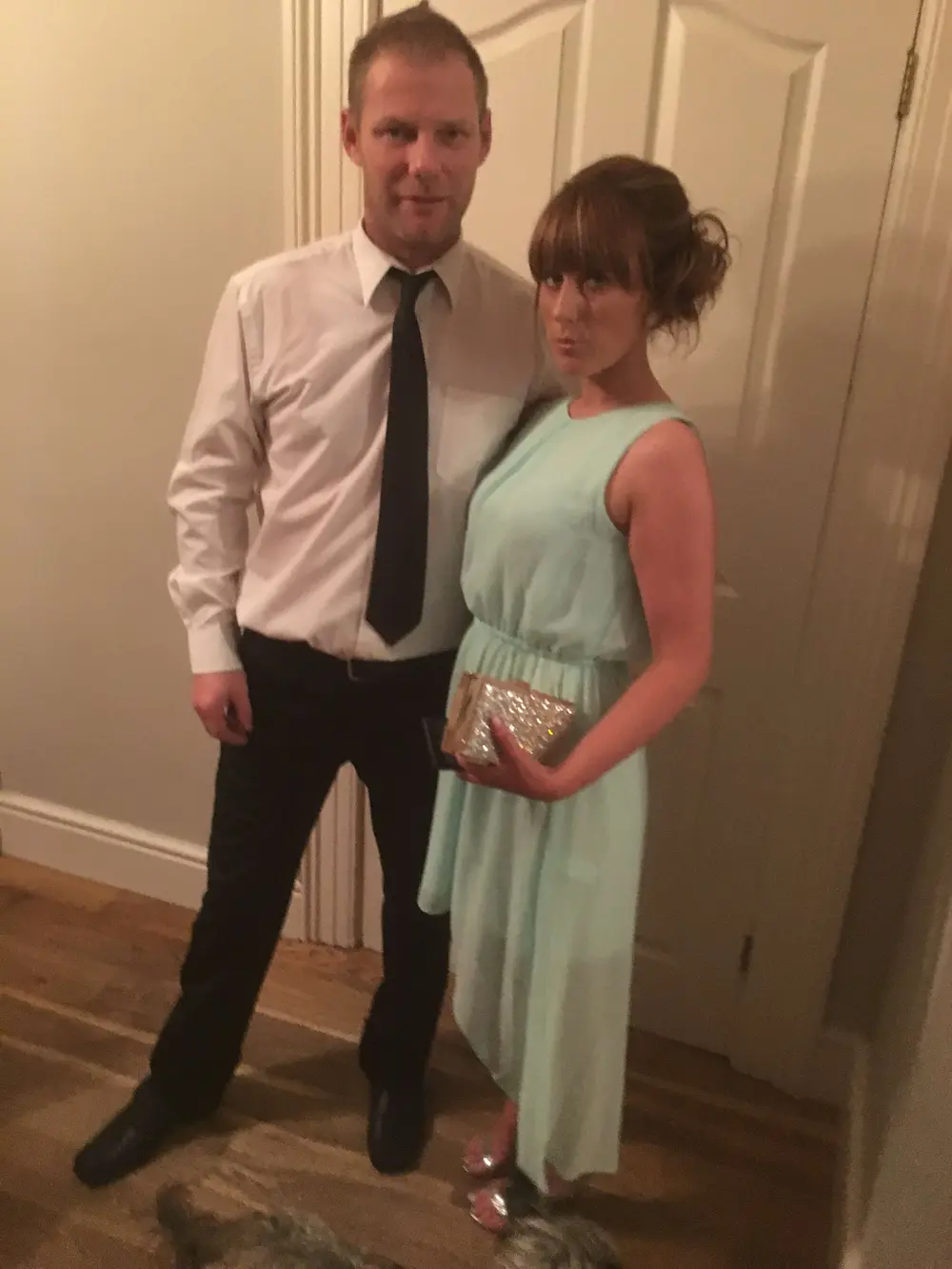 I'm Simon the owner of this website, I've had years of experience in the hot tub hire business and pool water maintenance where I learned a thing or two about hot tubs and water chemistry which I share here on my website. Learn more