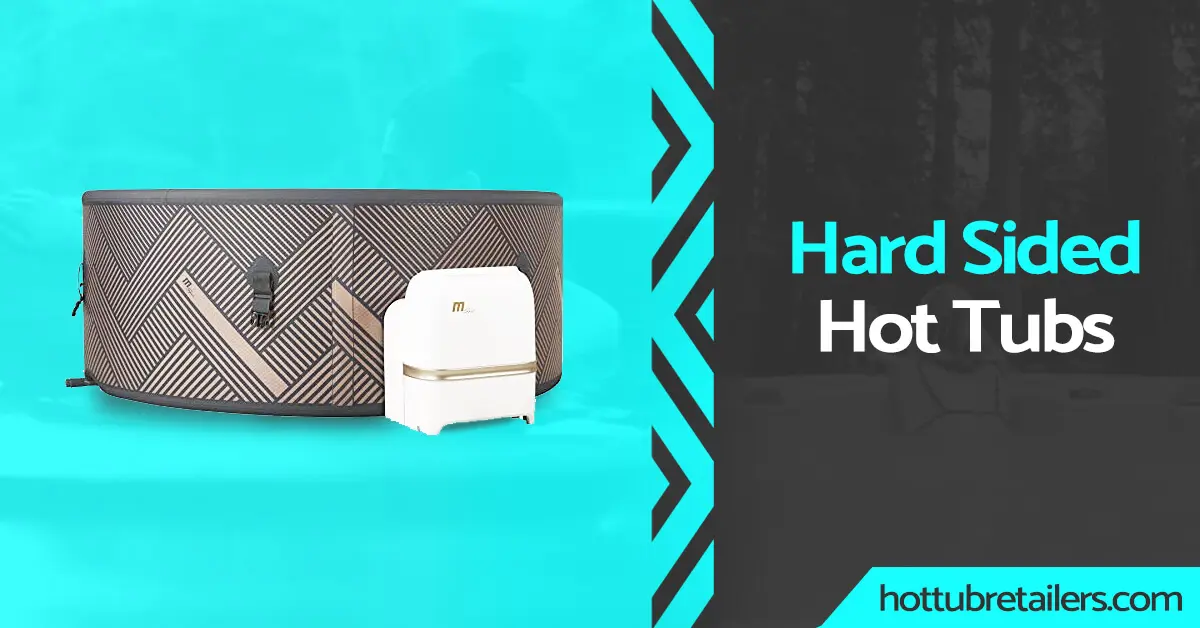 Hard sided hot tubs Are much more robust and hard-wearing than your traditional inflatable hot tub because both the inner and outer body of the units are made up of much more durable materials than standard inflatable hot tubs and you can expect them to last much longer even with constant use.
There are typically three different types to choose from.
Rigid foam walled hot tubs are made up of thermal efficient sturdy rigid foam walls to the inner side with strong exterior PVC linings that are hard-wearing and much more durable than standard inflatables.
Drop stitch walled hot tubs are made up of double compressed fabric making the unit super sturdy and lightweight at the same time as allowing more room inside due to the thin but hard wearing design of the walls.
Plastic panel walled hot tubs come as a flat pack hot tub with sturdy plastic panels to the outer layer and a strong PVC inner lining, the benefits of this type of tub is that don't only last much longer than inflatable models but they are super simple to set up and more convenient to store away in the original box than inflatable models that can be.
Listed further below are some of the most popular hot tubs in the hard sided range along with the pro's and con's of each one we manually reviewed.
Disclaimer
Our site is reader supported, this means we may earn small commissions from Amazon and other affiliates at no extra cost to you if you buy through links on our website.
Check Out Our Top Three Choices In Hard Sided Hot Tubs:
Title
SHATCHI Tuscany Premium 5-6 Bathers Bubble Spa Portable Inflatable...
MSPA Concept Mono DWF Bubble Spa 6 Bathers Portable Inflatable Quick...
Lay-Z-Spa 60025 Helsinki Hot Tub, 180 AirJet Wood Effect Inflatable...
Best Choice
Title
SHATCHI Tuscany Premium 5-6 Bathers Bubble Spa Portable Inflatable...
Best Price
Title
MSPA Concept Mono DWF Bubble Spa 6 Bathers Portable Inflatable Quick...
Last update on 2023-09-23 / Affiliate links / Images from Amazon Product Advertising API
---
M-SPA Tuscany With Sturdy Outer Plastic Panels:
Protective Outer Layered Tub

This new to the market model stands to be a big hit with it's new style of manufacturing we have not seen before, made by M-spa it offers much greater protection having wood-style appearance plastic panels to the outer layer of the tub, with the inner layer being made up of six layers of strong PVC antibacterial material with the last visible outer layer of the six layers which has been finished in a lovely looking silver colour which makes it look really modern in it's overall appearance.
Holds 5/6 Persons
The unit will comfortably hold up to 5 to 6 people, Extra installation with its upgraded Preservation foam mat will hold heat For longer periods of time.
Ozone Generator
It has built-in ozone sanitation That will help kill Harmful substances whilst reducing the need for you to keep buying chemicals for your hot tub.
Air Jets
The massage jets have three levels of intensity to suit you which are easily adjusted on the control panel, the tub will reach a maximum temperature of 42 degrees centigrade which is hot enough for anybody to feel more than comfortable whilst bathing in the tub.
It also includes 138 air jets which will pulsate your body whilst you bathe and relax in the comfort of your own home, It includes an all-in-one controller with an energy-saving timer which in itself will help reduce your electricity bills on heating the tub whilst it heats up to 15 degrees centigrade per hour until it reaches maximum temperature.
It also has an antibacterial fabric and anti-icing control whilst the unit is left out in cold temperatures,
At the base of the unit, there are 4-6 relaxing cushions available depending on which model you choose.
The all-in-one control box is very easy to use To control all the settings on the hot tub with it's simple digital display unit which is also waterproof being a must whilst you are surrounded by water or even when left out in the rain whilst the tub is unattended.
Accessories
The tub comes with all standard accessories needed to set the tub up including a user manual, setting up is a pretty simple process which you can see in the video provided for you below.
Setting Up Instructions For The M-SPA Tuscany:
Specifications
Seats Up To – 5/6 People
Water Capacity – 1200L
Size When Erected – 193m x 193m x 73m
138 Massage Jets
Heater – 1500W
Pros
Strong, Sturdy Unit.
Water Capacity – 1200L
Size When Erected – 193m x 193m x 73m
138 Massage Jets
Heater – 1500W
Cons
It's Harder To Set Up Than Inflatable.
Higher Priced.
Conclusion:
A strong durable unit that should outlast all the inflatables available, Comes at a bigger price due to the new technology implemented into the unit, overall a good choice if you want your tub to last a long time.
Last update on 2023-09-23 / Affiliate links / Images from Amazon Product Advertising API
---
M-SPA Shatchi Concept Mono Self Inflated Round Hot Tub:
Build Material
The M-Spa Concept Mono is a 4 – 6 person hot tub Which provides a much more sturdy construction than your usual inflatable hot tub it has been made with Strong DWF materials To the outer walls which have been finished in a lovely looking wooden style texture Which looks very modern.
Heating
It's heating infrastructure has new PTC technology where you will maintain heating temperatures for much longer periods of time compared to other inflatable MSPA models, You will also find with this technology that your hot tub will heat up much faster at the same time as maintaining heat temperatures.
Top Cover
The unit comes with a tight clip lid which fits in position securely whilst you are not using your hot tub, this will maintain the heat inside the tub for the next time you use it meaning, it's not going to take as long for your hot tub to reach its maximum temperature as it would from cold Whilst also saving you money on your energy bills and reducing the carbon footprint at the same time.
Air Jets
This model has 118 air jets which can be controlled over 3 settings within your control panel you can make adjustments to your liking depending on how hard or soft you would want the air jets to blow onto your body, the bubbles will automatically stop after every 20 minutes which is a safety precaution and can be turned back on by pressing any one button on your control panel.
Temperature's
The unit Will heat up to a maximum of 42 degrees centigrade where you can also set a timer for the heater to help save on energy right from your control box which has multi functions in order for you to operate the hot tub settings to suit yourself on heat adjustments and air-jet functions.
Child Safety Function
included is a child safety function where you would press the plus and minus buttons together for 3 seconds to activate it, then repeat this to switch the child safety function off again, the multi-function control box is also waterproof Which means it can be left outside in the rain for long periods of time without unnecessary damage being made to the unit control box.
Drainage System
Draining the tub is as simple as removing the plug from the inside whilst attaching a garden hose to the outside drainage fitting which is provided with the tub, it's also recommended to run your air jets for a minute once the tub is drained to remove any remaining water from inside the jets whilst storing away, before storing away it is also recommended to wipe dry all water from the tub.
Setting Up Your SHATCHI Concept Mono Instruction Video:
Accessories
Comes with all the accessories you need to get your tub up and running in no time at all including the top lid, two filters with cartridge base, ground matt which helps to hold the heat in, hose connector, hand pump, wrench, and user manual to help you get set up.
Specifications
Water Capacity – 720-L
Fully Inflated Size – 1.53m x 1.53m x 0.65m
Power Jets – 300-W / 500-W / 720W
Heater – 1500-W
Mains Control – 220-V /240-V / 50-Hz
Seats – 4 – 6 Persons
Pros
Fairly Priced Considering it's New Lightweight Super Stiff Double Wall Fabric Technology.
Quick and Easy Set Up.
Made To Last.
Cons
Though it's said to seat 6-people, it Realistically Only Seats 4 Adults and 2 small children.
Slightly more expensive than inflatables.
Conclusion:
A smaller tub in comparison to others which offers the benefits of new technology where durability is concerned, it's a made-to-last unit that can fit into smaller spaces, overall not a bad choice if you are limited to space but looking for something that is going to stand the test of time.
Sale
Last update on 2023-09-23 / Affiliate links / Images from Amazon Product Advertising API
---
Canadian Spa Swift Current V2 Model – With Rigid Hard Sided Foam Walls:
The swift current V2 is a follow-up model that was made after the original model which was the Canadian Spa Rio Grande 4-person hot tub which we covered on this website a couple of years ago, still a real contender in the hard-sided hot tub market only much cheaper.
Foam Constructed Walls
The swift current is made up of foam walls making it a more solid sturdy construction at the same time as offering more insulation due to it's foam insulated walls which help keep the heat in the tub, that being said they are a little more hassle to set up compared to others as you have to place each piece of foam inside the walls to construct the unit which you can expect to take up to 15 minutes to complete.
The external walls are made up of tough PVC material which is both strong and durable compared to inflatable hot tubs like the popular Lazy spa models, The swift current is more of a luxury model with deeper walls that allow you to emerge into the water up to your neck and relax, it has three-speed controls which allow the jets to pump as little or as much as you like.
Heating Functions
The heating function allows you to turn the heat up or down to suit you, Easily adjusted using the built-in external control panel, this particular tub will hold the heat in much colder temperatures, therefore pretty it's usable all year round, whereas a typical inflatable tub would struggle to hold the heat in much colder temperatures whilst eating away at your electric trying to keep the tub hot for you.
Setting Up The Current Swift V2 Canadian Spa – Video Instructions:
Pro's
Can be used all year round in all temperatures and still hold the heat in.
Well made with a solid construction that is made to last.
Con's 
Takes some time to set it up due to having to piece it all together.
A bigger price compared to it's earlier models which stack up quite well against it.
Conclusion:
Overall it's a tub that can be used all year round but it comes at a much bigger price than expected for that reason only, we can only suggest this compared to it's rivals and it's earlier models which are much cheaper in price.
Last update on 2023-09-23 / Affiliate links / Images from Amazon Product Advertising API
---
Lazy-Spa Helsinki Airjet – Rigid Walled 5-7 Person Hard Sided Hot Tub:
The lazy-spa Helsinki is the only lazy spa with drop-stitch material made up of I-Beam tri-tech construction making it much stronger, much more rigid, and puncture-resistant.
Strong Rigid Design:
This hot tub will take the weight of an average-weight person sitting on the side with no problems of it giving way easily, It's made to last!
Great Looks:
It looks nice with a wooden print design that almost looks like real wood and feels nearly as solid as real wood does when pushing down on it.
Suitable For All Year Round Use:
The Helsinki Saluspa was the first inflatable hot tub to be designed for all-year-round use in mind, It has freeze shield protection built-in where you can leave your hot tub outside all year and let the automatic heating system do the work for you,
The heater kicks in on autopilot when temperatures drop below 4 degrees to maintain a safe economical temperature which in turn, stops the hot tub from freezing up.
Holds Up To 7 People:
The Lay Z Spa Helsinki is one of the largest inflatable hot tubs available to date comfortably holding 6/7 people. Suitable for larger families and gatherings with friends.
Features:
Built-in chemical dispenser
Power saving timer
81 Air jets
Cushioned floor for comfort
Top cover included
Pump Included
Repair Kit included
180-cm wide x 66-cm height
Standard electric power supply
Easy set up – No tools required
Pro's
Comes with all the extras you need.
Deep spacious durable tub.
Able to use all year round.
Con's 
More expensive compared to similar models.
It is still an inflatable model but surprisingly rigid.
They are known to fail around the bottom rim seal after years of heavy use.
Conclusion:
One of the more spacious inflatable hot tubs fitting up to 7-people, you can expect it to last a long time due to the build quality which does reflect in the price compared to regular inflatable models.
Last update on 2023-09-20 / Affiliate links / Images from Amazon Product Advertising API
---
Cosy-Spa Rigid Foam Hexagonal Hot Tub – 4 -6 Person:
The Cosy-Spa is a really nice looking strong and durable hot tub, It's a suitable hot tub for all year round use being made up of strong rattan style rigid foam walls that offer supreme stability and comfort with added UV protection to the PVC material which holds in the heat up to 50% more than your average inflatable.
Comes With
It comes with a strong PVC groundsheet and hot tub cover with safety straps to keep the children out when not in use, it's simple to set up with no tools required, comes with a user manual and set up guide, inflation hose for filling up the tub with water.
Comfortably seats up to 6 people.
110-massage jets.
42C water heating system.
Easy to use control panel.
External Size dimensions – 193-cm x 70-cm
Mains power – 220 – 240-V – (Comes with UK Cable)
12-month warranty on the heating system
6 Month warranty on hot tub cover and liner
Cosy-Spa Set Up Video instructions:
Pro's
Suitable for all-year-round use.
Comes with all you need including floor liner and top cover.
Con's 
Shortage of online reviews for added peace of mind.
Albeit a bit on the pricey side compared to similar designs.
Conclusion:
It has all the build features you would expect from a hard sided hot tub, being offered at a much higher price compared to other models in the same range of tubs.
Last update on 2023-09-20 / Affiliate links / Images from Amazon Product Advertising API
---
Ridged Foam Sided Hot Tub – Swift By Wave Spa:
Wave Spas have come up with a different type of ridged foam body that's engineered to be 50% more energy-efficient than inflatable hot tubs, Whilst the inner walls are made up of rigid foam panels that act as insulation.
The outer layers are made up of triple PVC rattan style with coated fabric protection which makes for a strong durable design that is designed for all weathers and holds the heat in for much longer making it one of the best rigid foam hot tubs
The inner layers are made up of insulating foam which helps keep the heat in, comparing it to traditional inflatables you can expect this tub to be 50% more energy efficient which will save money on your electric bill as an end result.
It's a nice modern-looking spa to the exterior with a comfortable quilted inner lining that feels nice to the skin, holds 4/6 people depending on the person size of course,
Heats up to 40-Degrees maximum temperature with a built-in simple to use control panel where you can control the 120 jets and heating levels.
Comes with all you need to get set up including a groundsheet, filters, an inflation hose, and a cover lid that has built-in child safety straps so you can safely lock the lid down tightly to hold the heat in and the kids out.
Pro's
New to the market with it's own spin on build technology and modern design.
Reasonably priced for the luxury on offer.
Great reviews on the wave website.
Con's 
Limited 6-month warranty on the cover lid.
12-month warranty on the heating element.
Conclusion:
An attractive hot tub at a fairly good price considering it has been designed for all weathers which may well make it a desirable choice among the all-year-round hot tub enthusiasts.
Last update on 2023-09-20 / Affiliate links / Images from Amazon Product Advertising API
---
FAQ's
Are Hard Sided Hot Tubs Better Than An Inflatable?
Yes, Although they are slightly more expensive it is well worth your investment in the long run if you want your hot tub to last a long time compared to the cheaper inflatable models such as your Lazy Spa which can very easily become prone to punctures due to the materials used to build them.
Punctures on inflatable models come from simple accidental things such as a finger ring snagging on the material causing air leakage, Or pets such as cats and dogs can also puncture the side walls or top cover just with their claws.
Another known problem is cigarette burns to the sidewalls, typically to the outside walls which can easily be fixed with a repair kit but is something you can do without, with a hard-sided tub these simple little mistakes are automatically fixed with the durability of hard sided portable hot tubs with sturdy rigid foam walls.
These typical types of accidental damages are completely eliminated whilst having a solid construction hot tub that is typically made up of either sturdy plastic panels, drop stitch, or foam walled construction which make for a much more sturdy hot tub along with a much nicer look and feel to the material which is made up of extra layers of heavy-duty vinyl coverings for added protection.
Are They Suitable For Hiring Companies?
Hot tubs with a hard side are also much more suitable for hiring companies wishing to rent out hot tubs as the customer would have received a better experience and the hiring company is much less likely to have any damages or defects to the tub resulting in an overall better experience for both the renter and the hiring company.
There are not so many buying options with hard-sided portable hot tubs as there are with the cheaper standard inflatable hot tubs that are available, In this review, we will cover what we think to be the best ones available to you.
Final Conclusion:
The main benefits to owning a hard sided hot tub rather than standard inflatable hot tubs are that the foam walled hot tubs are more thermal efficient and energy saving, They are designed to last longer being much stronger and more durable compared to inflatable hot tubs which simply won't last as long in comparison.
---
You Might Also Like:
---
If you have any questions or would like to leave a review for one of the tubs listed here then please leave your comment or review in the comment box provided for you below.
Your comment will be publicly displayed on this website for other visitors to see.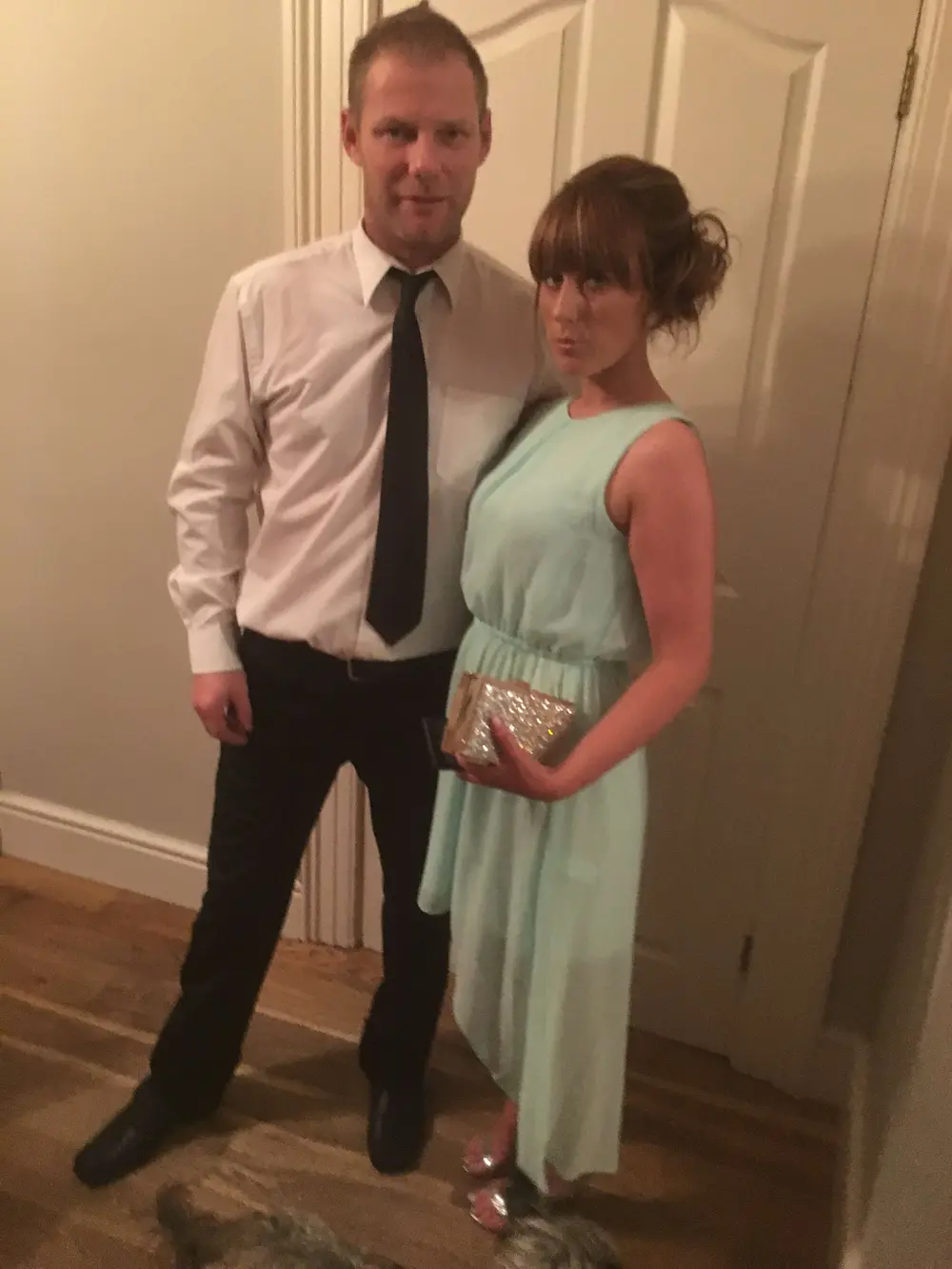 I'm Simon the owner of this website, I've had years of experience in the hot tub hire business and pool water maintenance where I learned a thing or two about hot tubs and water chemistry which I share here on my website. Learn more