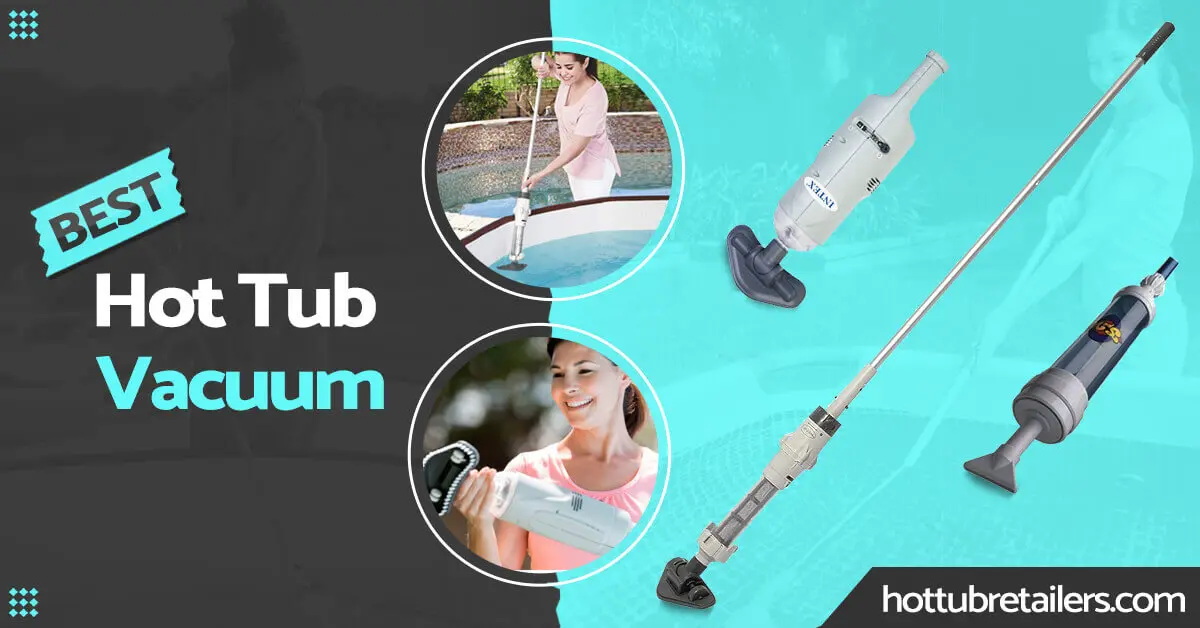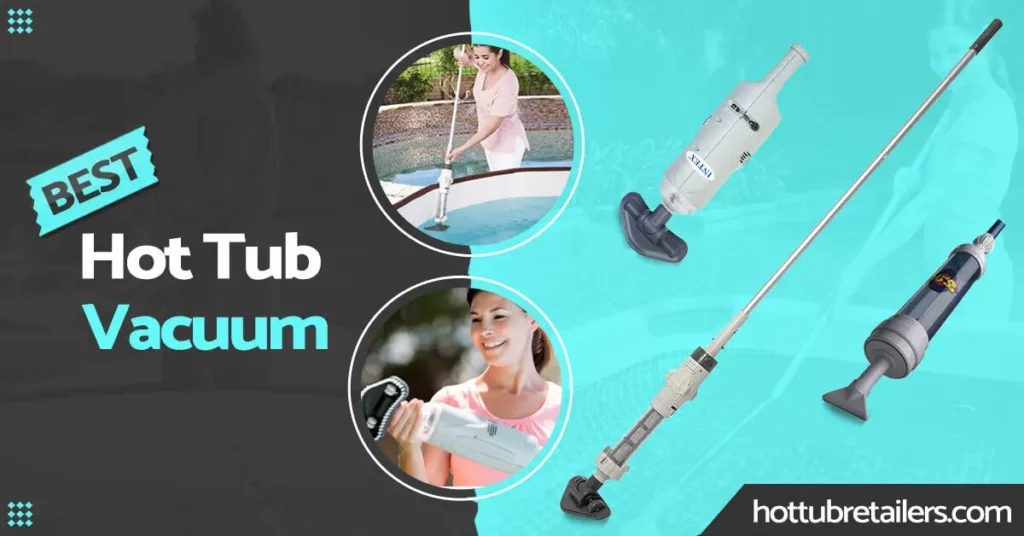 Hot tubs are one of the best ways to relax and feel rejuvenated. It can be hard to keep up with the water maintenance required.
In this article, we outline some of the best hot tub vacuum cleaners that are available to help you keep your hot tub clean. That said there are not many to choose from but some are better than others which are basically down to ease of use, weight, and performance.
Hot tub vacuum cleaners are easy to use and they will help clean your hot tub floor and side surfaces, keep bacteria levels low.
They help you keep your water clear of debris so you can enjoy your soak in peace without worrying about bacteria lurking in your tub or having to change your water regularly because you've let slip on maintaining your hot tub.
Disclaimer
Our site is reader supported, this means we may earn small commissions from Amazon and other affiliates at no extra cost to you if you buy through links on our website.
You should keep Your Hot Tub Water Clean To Avoid Unnecessary Skin Irritation Caused By contaminants weo ourselves add to the water just by getting in and out, Just Bathing!
You know that feeling when you're soaking in a hot tub – the jets are blasting, the bubbles are flowing, and the stars are shining – and then you realize that your skin is irritated or dry because your tub is infected with bacteria.
The last thing you need is for your skin to be irritated with the hot tub's harsh chemicals or your tub to be left with an icky film around the liner. That's where the Hot Tub Vacuum comes in!
Hot tub vacuum cleaners suck up all dirt, oil, sand, stones, and other gunk from your hot tub floor so you enjoy this ultimate relaxation experience in clean water. Why put up with the debris when there's a machine to clean it up for you?
Best Hot Tub Vacuum Cleaners Reviewed:
Though there are not so many hot tub vacs to choose from so we reviewed the three most popular hot tub vacs based on both actual use and customer feedback and researching online reviews.
In a Rush – Check Out Our Quick Comparison Table:
Product Title
Lay-Z-Spa Spa Maintenance Equipment, Multicolor
Last update on 2023-09-23 / Affiliate links / Images from Amazon Product Advertising API
---
Our Top Choice

– Lay Z Spa – Battery Powered Cordless Vacuum:
The lay z spa vac is our top choice because of its lightweight design, It's so easy to handle and does the job pretty well. It's Just Under 5 feet in length which is adequate enough to be able to clean any hot tub.
The first thing you would need to know is not to switch it on until you put it into the water, with that out of the way let's get into the details as to why we think it's the best choice.
Firstly, it's the cheapest battery-operated vacuum but by no means does that mean it's rubbish.
Lightweight Design:
Its lightweight design makes cleaning your hot tub effortless, it has a full length of 5-foot which is more than enough to clean all hot tubs, for larger pools you would need a larger extension pole. The suction is very good as it picks up all the unwanted debris from the bottom of your hot tub quite easily.
Easy Manoeuvrability
It's easy to maneuver around with its pivoting head that includes wheels for ease of use and cleaning brushes that help to pick up the more stubborn dirt and debris.
Working Time Duration
You can expect 30-mins cleaning before the battery will need recharging which is more than enough time to clean your tub. You can recharge the lithium battery by simply plugging it into the USB charger ready for your next use.
It has a removable filter that's simple to access for cleaning or replacing, for best results we recommend cleaning out the filter regularly for better suction, in-between use and after every use is best.
See The Lay Z Spa Vacuum In Action:
Pro's
Comes with pivoting brush head to help you reach the more awkward parts of your tub like in-between the seats.
Lightweight at only 810 grams makes for ease of use without breaking a sweat.
It's just under 5 feet in length so its' more suitable for

bigger hot tubs

and smaller pools.
Simple to assemble by using your common sense but that said – (Always read the instruction manual).
Con's
Being battery-operated, you must keep the top end out of the water or you may face power/charging problems if the battery or charging port gets wet.

Regular cleaning maintenance is required to mesh bags to keep the suction performing at its best.
Conclusion:
The Bestway lazy spa hot tub vac is our top choice because it's one of the cheaper models that does a great job compared to other battery-operated spa vacs that cost more. it works very well if used correctly. We Recommended to use it slowly but surely or you will end up moving debris around moving too quickly!
Lay-Z-Spa Spa Maintenance Equipment, Multicolor
EASY HOT TUB CLEANING: Clean your hot tube with ease and keep it in...
CORDLESS OPERATION: lets you clean without having to worry about any...
UP TO 30 MINUTES RUN TIME: Rechargeable battery delivers 30 minutes of...
Last update on 2023-09-23 / Affiliate links / Images from Amazon Product Advertising API
---
Our Runner Up

– Intex hot Tub Vacuum – Cordless Battery Powered Rechargeable:
This Intex Rechargeable Hand Held Vacuum Cleaner for inflatable hot tubs and Spas is a must-have for hot tub owners. This hot tub or pool vacuum, with a telescopic pole, is perfect for cleaning the bottom of your hot tub whenever you notice it getting clogged up with debris.
Length:
The vacuum cleaner has a 3.5-foot long extendable pole and all you need to do is plug it in, place it into the water, turn it on and start vacuuming away!
Suction Power:
It has strong suction power, enough power to suck up both small and larger particles slowly but surely, and does a great job of it.
Interchangeable Heads:
The handheld vacuum cleaner gives you the freedom to clean in hard-to-reach places with its two interchangeable brush heads that help you remove dirt and debris more easily.
Battery Operated Vacuum Cleaner:
It has a built-in rechargeable battery, When fully charged you can expect 40-50 minutes of cleaning time before it needs re-charging.
Filters & Cleaning:
Comes with two mesh bags to collect the debris, One being a fine mesh, the other being a coarse mesh, The fine mesh picks up smaller particles the coarse one may miss, and the course mesh picks up the larger particles of debris.
This is a powerful vacuum cleaner for use in the pool or spa. The vacuum allows you to clean your pool, spa, and even aquarium water quickly and easily with its powerful suction capabilities. It can also be used to clean the bottom of the pool to remove dirt, sand, and other debris.
Deep cleaning:
The Intex Pool & Spa Vacuum Cleaner cleans water debris as small as 1 micron in size, filtering out even the finest contaminants such as bacteria and other microorganisms that can cause green algae and black algae to grow in your pool or hot tub.
See The Intex Hot Tub Vacuum In Action:
Pro's
Comes with interchangeable brush heads.
Has a built IPX8-rated waterproof switch for your protection when submerged in water.
Has an automatic cut-off switch when you take it out of the water to eliminate damage.
Con's
Doesn't come with a USB charger.
The battery is rechargeable but NON-replaceable.
Regular cleaning maintenance is required to mesh bags to keep the suction performing at it's best.
Quite heavy at 2.13-KG compared to the lightweight lazy spa model we reviewed above which only weighs 810-Grams.
It's only 3.5-foot long which is suitable for all hot tubs but not for bigger pools.
Conclusion:
The Intex spa vacuum is one of the more expensive models compared to the others mentioned here, That said we believe it's worth the investment if you're looking for a reliable model then the Intex does the job it's supposed to do if used correctly as we explained above. It's recommended to use it slowly but surely for the best results!
Last update on 2023-09-23 / Affiliate links / Images from Amazon Product Advertising API
---
Paradise Hot Tub Vacuum – Air Fed Suction Control:
This air-fed suction vacuum is designed for cleaning hot tubs and small pools, It uses gravity air-fed suction that pulls the dirt, silt, and sand from the bottom surfaces of your spa to leave it clear of debris.
Length:
The unit features a 7-ft telescopic extendable hose that makes cleaning hard-to-reach areas simple.
Extendable Pole:
The extendable pole is perfect for reaching into hard-to-reach places. This can be attached to the vacuum to provide you with the extra reach you need when vacuuming the bottom of your swimming pool or hot tub.
Suction Device:
The Paradise Power Spa Vacuum is a slower air suction device compared to battery-operated ones which can clean your hot tub or small pool in minutes.
You can expect to spend much more time cleaning with the paradise vacuum than you would with a battery operated because you have to constantly take it out of the water every 10-15 seconds to drain the water and allow it to re-fill with air before you go again. That said it does work slowly but surely but can be quite a physical task.
How Does The Paradise Hot Tub Vacuum Work?
It's so simple to use, No batteries or hoses are required, Only the tool itself!
Just place your finger at the end of the extendable pole to trap any air before placing it in the water
Place it in the water and remove your finger from the end of the extendable pole. Let the machine do the work whilst you move it around. you can expect around 15 seconds of suction before it's ready to pull out.
When you are ready to take it out of the water, simply just let the water in the vac flow back into your hot tub whilst the debris is trapped inside the vac filter.
Then remove the debris collected in the vac by twisting the lower end cap to dispose the waste you collected in the filter.
Pro's
It has the longest reach with a 7-foot extendable pole.
There's no chance of getting an electric shock or the battery failing being gravity suction air fed.
Con's
It takes a long time to clear a lot of debris compared to battery-operated vacuums.
Constantly pulling it out of the water for air agitates the water causing the debris to float around, making the debris harder to catch.
When draining the water back into your tub, It's known to release some of the debris back into the water.
Conclusion:
The paradise hot tub vac is a very basic gravity air-fed model that costs near as much as it does for a battery-powered model that is much quicker and more effective, There are other suction models that do the same thing for half the price in our opinion.
Last update on 2023-09-23 / Affiliate links / Images from Amazon Product Advertising API
How To Use A Battery Powered Hot Tub Vacuum to Clean Your Hot Tub?
Designed for easy use, you can now easily clean your hot tub in no time at all! Simply attach the required vacuum head to the telescopic pole and adjust the pole to suit your reach.
Then before turning it on make sure to submerge it into the water making sure you have covered the charging port with the attached rubber flap to keep any water out of the charging port.
Then start to move it around slowly and steadily in the water to vacuum up all the loose dirt and debris from the base and liner whilst regularly emptying the micro filter bag of debris. We noticed the more debris you let build up, The more suction weakens.
Then lastly use the head to access the harder-to-reach areas such as the nooks and crannies around the seating areas.
Once you have finished, Empty the remaining debris out and clean your micro filter bag down with a garden hose, Then make sure your charging port is completely dry! Re-Charge the battery for 8 hours using a USB charger such as a smartphone charger ready for your next use.
Frequently Asked Questions?
What's The Best Hot Tub Vacuum?
It's more about what vacuum best suits the type of hot tub you have, If you have a basic inflatable hot tub then your best option is a basic suction hot tub vacuum with only one head attachment type as these are suitable for all types of inflatable hot tubs.
That said you may well be able to get a battery operated on for around the same price so it would make sense to do that to save on the manual work of the suction model!
If you have a hard shell acrylic hot tub then you would definitely want to go for a vacuum with a couple of different interchangeable head attachments so you can easily reach those awkward harder-to-reach contoured areas of the inside of your tub by using the different shapes such as rectangle, square or pivoting attachments.

Why Do You Need A Hot Tub Vacuum?
You may be wondering why you need a hot tub vacuum. The answer is that it helps keep the water and the liner of your hot tub clean.
It sucks up dirt, oils, sand, and leaves from the bottom liner, keeping your water in better condition for much longer.
The more regular you clean the longer your water will last before becoming infected with bacteria which could soon result in a complete drain and refill that can be avoided by using a vacuum.
Vacuuming your hot tub on a regular basis is an important part of keeping your water clean and the hot tub functioning properly.
Hot tub vacuums that come with attached scrubbing brushes for scrubbing the surfaces of your hot tub which will help maintain the water and keep it looking and smelling fresh.
This will help to prolong the life of your hot tub whilst keeping you safe from bacteria.
The Benefits of Using a Hot Tub Vacuum Cleaner
You need to put in a bit of work vacuuming your hot tub but In the long run, It's going to save you time emptying and refilling your hot tub regularly compared to not using a vacuum at all.
We all just want to go home and relax in a hot tub because It feels so relaxing, but it's such a hassle to constantly clean up the dirt and debris that build up on the bottom and without a hot tub vac you will find debris building up that you just can't access without one so it's a must for hot tub owners to have one.
And what about those pesky leaves that fall into your spa and then you can't access them at the bottom of the water by hand? Pain in the backside!
Vacuum devices are designed to suck up all sorts of messes and leave your tub and water looking crystal clear if your willing to put the work in. You will benefit in the long run by having cleaner water for the sake of ten minutes of vacuuming your spa when you start to see debris building up.
They are designed to suck up debris from the bottom of your hot tub whilst you guide the tool around, all the water you suck up from your hot tub can then be released back into the tub whilst the vacuum traps the debris inside the hot tub vac, so theirs no need to top your water up after cleaning.
It's not always sunshine and roses in the hot tub. We all know that when you're done soaking in your hot tub, it's time to give it a good vacuuming! The hard part is getting the dirty particles out of the bottom of the tub and into a bucket, but with a decent vacuum, that doesn't need to be a problem!
Hot tub vacuums have a lengthy hose attachment so you can reach where you need to! and some have two different-sized brush heads for collecting the harder-to-reach dirt or debris in small crevices.
Wrapping Up:
Now you have learned about a few of the best hot tub vacuum cleaners and maybe learned a thing or two. It's time for us to wrap up this article.
Our Top Choice:
The top choice among the three of the best hot tub vacuum cleaners we reviewed here is the lay z spa hot tub vacuum because of its lightweight design, its lengthy extendable pole, and its pivoting head which makes it easier to reach those hard-to-reach areas. It's also the cheapest battery-powered vacuum at the current time of writing this review.
---
If you would like to ask a question or leave a review or a comment about any of the vacuums reviewed on this page,
Then please use the comment box provided for you below.
We do not tolerate Spam!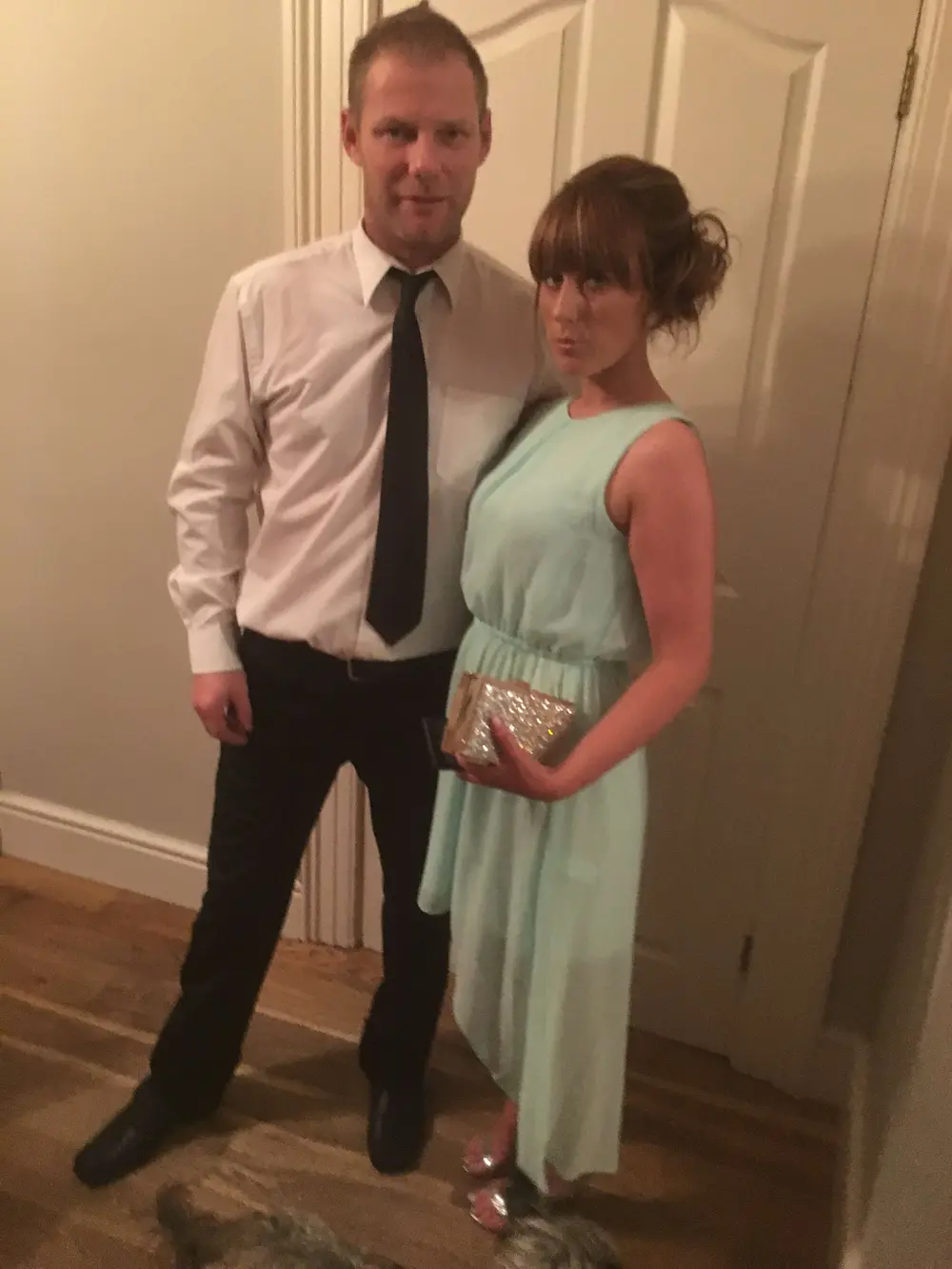 I'm Simon the owner of this website, I've had years of experience in the hot tub hire business and pool water maintenance where I learned a thing or two about hot tubs and water chemistry which I share here on my website. Learn more