There are some people that may turn their nose up at MSPA inflatable hot tubs. They may feel that the build quality may be sub-par compared to other popular inflatable hot tub brands but that's not the case.
MSPA are one of the top competitors in the hot tub space, they specialise in portable inflatable and foam walled hot tubs 
We have selected three of the best MSPA inflatable models available to you.
Now, while an MSPA hard sided hot tub with rigid plastic wall panels or foam constructed walls also made by MSPA is always going to perform better than an inflatable hot tub but they are slightly more costly with added benefits.
We are reader supported, We provide information on products we link to, we may earn commissions at no extra cost to you if you buy through links on this website. 
Before we dive headfirst into the reviews of these three MSPA hot tubs, we just want to give you a brief overview of the things that you need to consider when making your purchase:
Choose a hot tub that will fit into the space you have.
Choose an inflatable hot tub that will fit into your standard 13-Amp socket. You probably won't want to be paying more for an electrician to wire up a system.
The tub should be easy to inflate….and easy to deflate
It should store easily when not in use i.e. it should deflate down to a smallish size, and it needs to be able to keep bacteria at bay.
Think about the extra features you want loaded into your hot tub. Inflatable hot tubs do not come with as many bonus features as their counterparts, but you still have a small choice available.
Now we want to walk you through the best of the best when it comes to MSPA inflatable hot tubs. All of these tubs have managed to garner huge numbers of positive reviews. They are all huge sellers too. You will be happy with just about any product on this list.
Features Included with The MSPA Tekapo 2021  Inflatable Hot Tub:
Built-in Controller
The MSPA tekapo comes equipped with a built-in controller. This will provide easy access to your hot tub controls without any additional wiring required. The remote control comes complete with an extendable cord to ensure you can use it wherever you sit in the hot tub.
Plug and Play
This hot tub is plug and play. This means that you do not need to hire an electrician. All you need to do is plug it into your closest power supply and the hot tub will be fully powered! This is exactly what you want from an inflatable hot tub. The minimum of fuss.
Complete with top lid
In order to keep your water clean and ensure that the water is always warm when you jump into the hot tub, the Abreo comes complete with a top lid. The buckled design will connect the lid securely to the rest of the inflatable hot tub. This will help to retain heat and save power.
Auto inflating
There will be no need to purchase an additional pump. This is a self-inflating unit. Just hit the button on the included wired remote control and the hot-tub will be fully inflated within a few hours.
Smart filtration
The filtration built into this hot tub is one of the most advanced that you will find at this price. This will help to keep your water crystal clear and sanitary throughout the summer months. Of course, you will still need to add your own chemicals.
Heats up in 24-hours
Heating up at just under 1.8C an hour, the hot tub should be ready for first use within a day of being filled.
Strong PVC
The 6-layer reinforced PVC walls coupled with the V-beam construction helps to ensure the hot tub retains stability and lasts for years to come. This fabric is antibacterial to prevent the growth of bacteria.
Plug and play
Seats up to 6-people
Designed to last for years
Fantastic filtration system
Will need to partially refill after each use
It May need to be slightly reinflated every couple of uses
Conclusion:
This MSPA tekapo is new for 2022, it deserves the top spot on this list. There are enough features loaded into this inflatable hot tub to make using it a breeze. This really is the type of tub you can pull out whenever you want to enjoy a fantastic hot tub outdoors. Designed to last a long time, this hot tub will be providing you with many years of use.
See The Mspa Tekapo In Action
Our Next Pick - The M-Spa Burgen
Features Included with The M-Spa Burgen Inflatable Hot Tub:
Can seat up to 6-people
The internal dimensions mean that the hot tub can seat 4 adults and 2 children. Although, it may be a touch more comfortable to just have four people sitting in it. It ensures you won't be constantly bumping into one another when you have a brilliant time in the hot tub.
138 Air Jets
While the number of air jets isn't as high as some of the other inflatable hot tubs we have reviewed, they are positioned in such a way that each person sitting in that hot tub will get to enjoy the relaxation of the tons of bubbles that they send up into the water.
Wired Remote Control
Full control of the hot tub comes from the included wired control. With the controller you can do the following:
Inflate the hot tub (this unit is self-inflating)
Turn the bubbles on and off
Adjust the temperature
Set a timer for the heating
The control centre is built into the tub, which ensures that it looks brilliant. You do not have to work out where to store a big bulky device, or even hop out of the hot tub to change the simplest of settings.
Whisper Quiet Technology
This hot tub control box has been designed to absorb and reduce noise making it really quiet. No longer will you have to worry about whirring sounds interrupting your hot tub conversations or upsetting your neighbours with a noisy pump running in the late evenings. When you are alone in the hot tub, you can enjoy the complete relaxation of virtual silence.
Tough Design
The hot tub has 6-layers of PVC. Not only does it look good, but it is near on impossible to puncture the hot tub material. This means you can feel confident knowing that your purchase will last for a long time to come.
UVC Sanitizer Built In
All new models from 2022 have UVC sanitizer built in, This helps keep the water cleaner and reduces the need for adding hot tub chemicals.
In-built remote control
Self-inflating
Whisper quiet technology
Perfectly positioned air jets.
Can be a tight squeeze with six people inside of the hot tub. 
Conclusion:
This is a solid option for those that want a high-quality inflatable hot tub without the huge expense. This can easily sit in your garden throughout the summer. You can feel confident that no matter how bad the British weather gets during that time, the hot tub will be able to withstand it.
Our Last Pick - MSpa Silver Cloud 
Features Included With The MSpa Silver Cloud:
Fancy Circular Design
Most inflatable hot tubs on the market have a square design. The circular design of this hot tub will really pop and add a new aesthetic to wherever you place it. The charcoal grey colouring will ensure that it fits in with just about any decor.
Reinforced PVC Cover
The PVC cover has been designed to withstand anything the British weather throws at it. It is frost resistant. Tear-resistant, and antibacterial. This helps to keep the water nice and clean, while also ensuring the inflatable hot tub lasts as long as possible.
Weighs just 23KG
This should make it easy to move the spa around when it is not in use. It also makes it a touch easier to store your hot tub during the colder months of the year.
Auto inflates in 2-minutes
A single button press will have this hot tub fully inflated within 2.minutes. Once it is inflated, you can start to add the 700-litres of water it needs.
Easy to control
The entire unit can be controlled with the included remote control. The extension cord ensures that everybody sitting inside of the hot tub should have easy access to it. This will help to provide a far more relaxing experience for everybody in the tub.
Fantastic filtration system
The filtration system built into the hot tub should keep the water nice and clean. All you need to do is ensure that it is paired with the right hot tub chemicals.
Dynamic air jets
The air that shoots up from the air jets is completely dynamic. This results in a far more relaxing experience, particularly if you are dealing with tired muscles.
Quick to inflate
Rare circular design. Ideal for those that want something different.
Solid construction
Long warranty on the tub
Conclusion:
We may have included the MSpa Silver Cloud last on this list, but that doesn't mean that it is the worst. It boasts pretty much the same features as all of the other hot tubs. It is perfectly suited for those that may want a more unique design with their tub.
Set-Up Instructions For The Silver Cloud
MSPA inflatable Hot Tubs – New For 2022:
Since comparing the hot tubs on this page, some of the tubs have become unavailable due to new models being bought out into the market, the hot tub market is constantly changing with new models evolving all the time,
We find it hard to keep up with products going out of stock and new products coming out all the time so we have listed three of the latest MSPA models for 2022 that are available in stock now.
No products found.
10 Most Frequently Asked Hot Tub Questions:
How Do I Best Prepare For My Hot Tub Delivery ?
The main things to do are
Measure up to make sure access is available.
Have your designated area for the tub ready to place the tub on making sure it's level ground.
Make sure to have your electric ready to power up your tub.
Make sure you have a hose pipe ready to fill up your tub.
How Do I Treat The Water So It's Safe & Ready to Bathe In ?
First you need to fill the tub and shock the water with chlorine granules whilst turning the tub jets on to mix the water, then use testing strips to test the water PH levels for the correct balance, For more info please follow our water treatment guide.
Should I Keep Water In My Hot Tub In Freezing Conditions ?
Absolutely NOT unless your running the tub hot, Otherwise leaving your tub out full of water and turned off will more than likely result in freezing the water pipes inside the tub which will expand whilst frozen, Then when thawed you can expect leaks from them frozen pipes after they have expanded causing them to slightly enlarge leaving gaps for water to then escape. 
How Much Does It Cost To Run A Hot Tub ?
You can expect your electricity bill to increase by around £10-per week for regular use.
How Long Does It Take For A Hot Tub To Heat Up From Cold ?
Depending on the power of the heater attached to your hot tub will depend on how long it will take to heat up, You can expect most tubs to take 9/10 hours, For best results It's best to plug it in and check the water manually.
How Often Should I Change The Water In My Hot Tub ?
This will depend on how often it is used, by how many people, whether you have kept up on your water maintenance, For best results it's recommended to change your water each and every month or so whilst keeping up on your water treatments and using a hot tub vacuum often to keep the debris out.
Is It Cheaper To Leave My Hot Tub On All The Time ?
If your planning on using your hot tub regularly then rather than turn it off, it's best to just turn the temperature down until your ready to use it, then turn it up again half an hour before you jump in.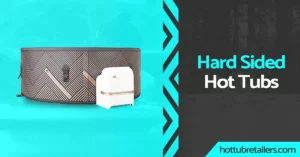 Hard sided hot tubs Are much more robust and hard-wearing...
Read More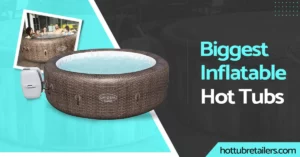 In this article, we have thoroughly researched and listed four...
Read More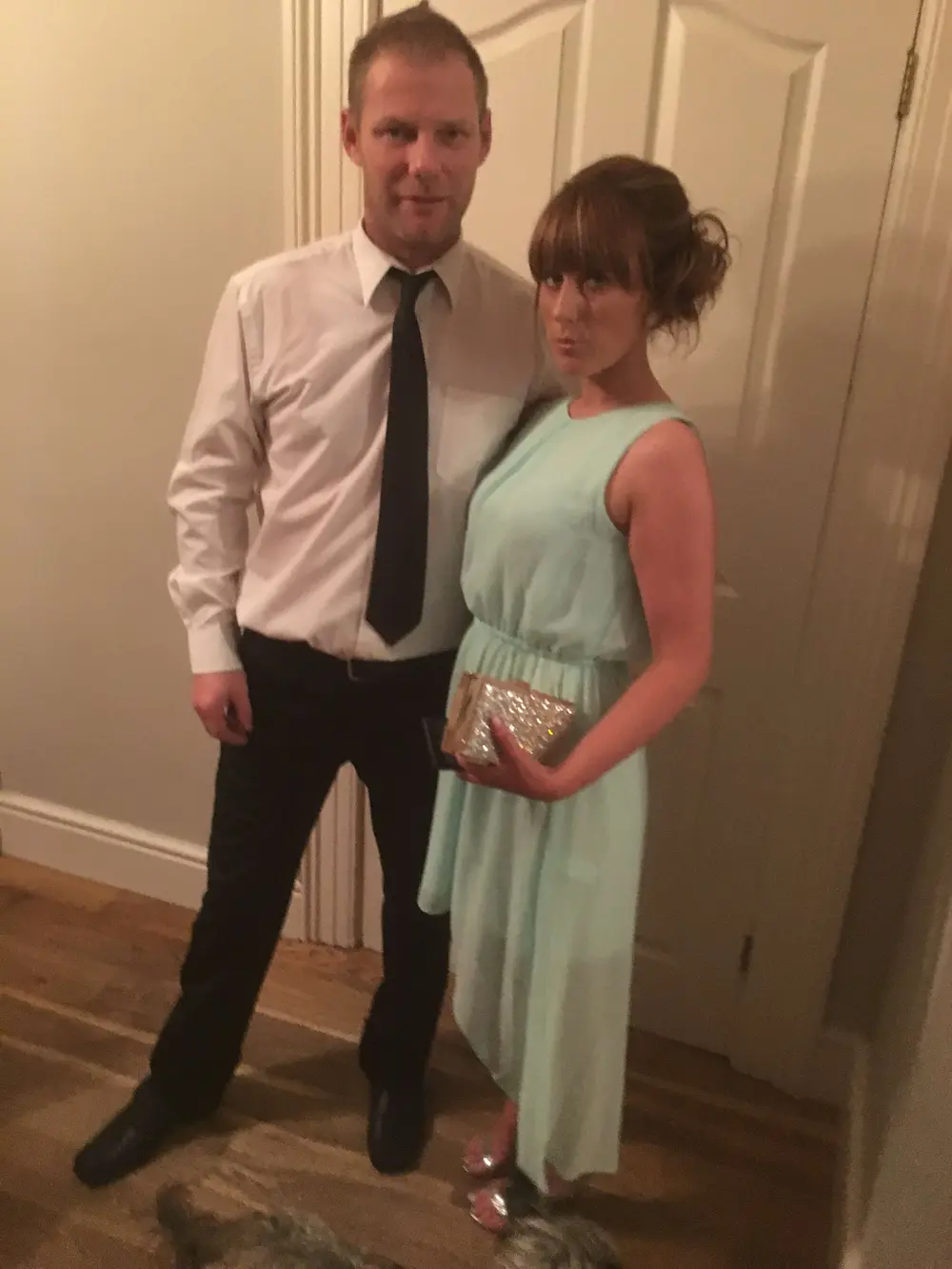 I'm Simon the owner of this website, I've had years of experience in the hot tub hire business and pool water maintenance where I learned a thing or two about hot tubs and water chemistry which I share here on my website. Learn more