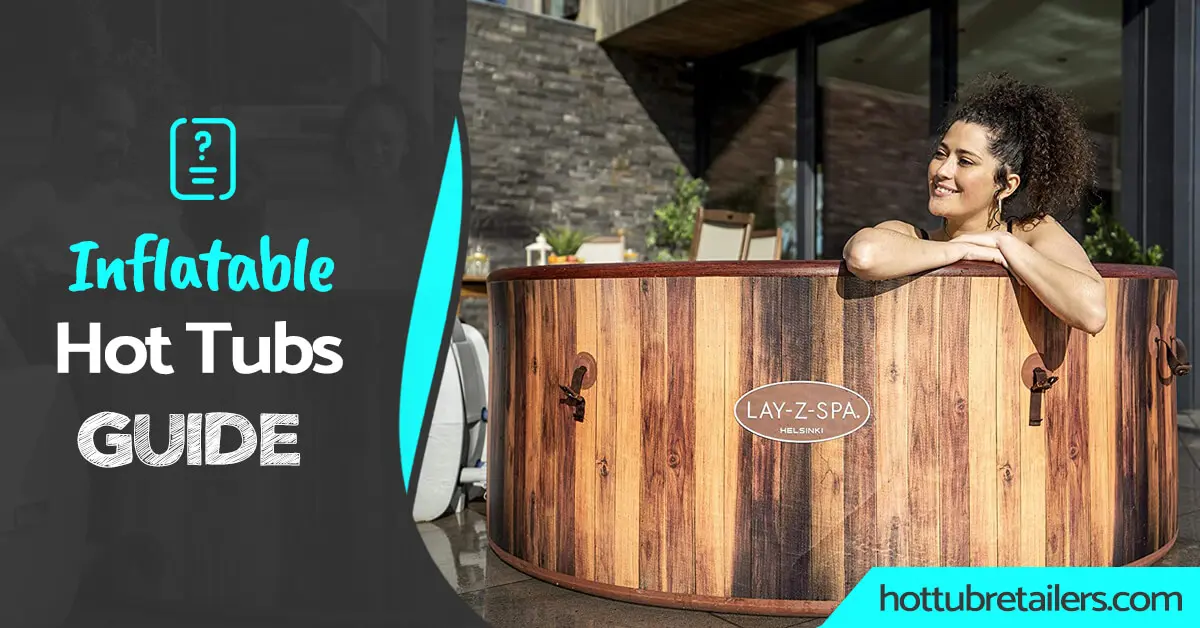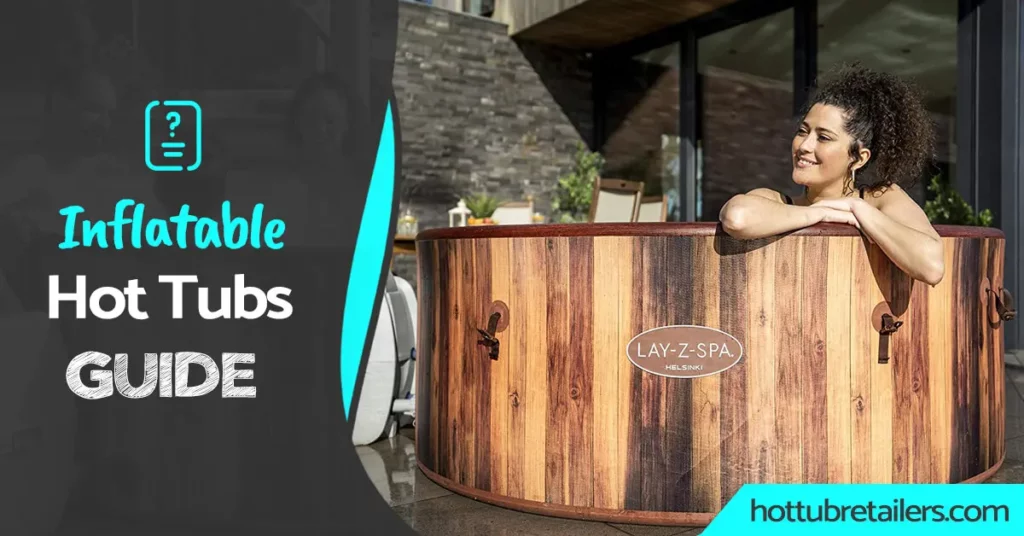 There are a lot of questions being raised about inflatable hot tubs, in this inflatable hot tubs guide we answer all of those most frequently asked questions.
Disclaimer:
Our site is reader supported, this means we may earn small commissions from Amazon and other affiliates at no extra cost to you if you buy through links on our website.
Learn All There is To Know About Inflatables In Our Inflatable Hot Tubs Guide:
If you are new to inflatable tubs then this guide is definitely for you, if you already have experience in these types of hot tubs, or even own one, then you can be sure to learn a little bit more about the most popular subjects that people are asking relating to them.
Are Inflatable Hot Tubs Any Good?
Yes, they are good in all due respect, it just depends on which model you go for as to whether or not you would personally consider it to be a good hot tub. Cheap is not always best!
Inflatable hot tubs come in various shapes and sizes with various types of materials used to build them, some are definitely better than others when it comes to the build quality,
If your looking for your inflatable to last a long time then we suggest you go for a more expensive model with the new tri-tech inner walls which have much more durable outer materials which are made to last longer compared to cheaper hot tub models made of lower quality grade materials which will, unfortunately, have a shorter lifespan, but that doesn't mean to say that these inflatable hot tubs are not any good.
"It's all down to your budget technically speaking, the more money you spend the better quality inflatable hot tub you will get".
---
Are Inflatable Hot Tubs Noisy?
The only noise you can expect from an inflatable hot tub is the noise from the pump which powers the jets, it sounds just like a shop vac or hoover in comparison.
After years of use, you can expect the pump to become noisier with wear and tear.
Considering Your Neighbours:
The noise is not so loud but it is significant enough to annoy your neighbours when being used late at night, but there are a couple of things you can do to reduce the noise levels like,
Raise the motor/pump off the floor with a sponge-type cushion or anti-vibration mat to reduce floor vibration noise whilst making sure NOT to block off any air vents on your pump to allow for the airflow the pump will need.
Build a DIY insulated box around your exterior pump/motor to muffle the sound whilst allowing for airflow by making the box substantially bigger than the pump/motor unit and drilling some air holes in the side of your DIY box. (Remember to make a top flap opening to allow you to reach and use the control unit).
---
What Is The Largest Inflatable Hot Tub?
The Lazy-Spa St Mortiz Air-jet is the largest round inflatable hot tub measuring 216-cm which fits up to 5-7-people, Made with Tri-Tech material finished in rattan style print and a new style upgraded heater.
(Air-jet models blow cold air through tiny holes to create a massage effect)
The next largest inflatable is the square lazy spa Maldives Hydro-jet pro model measuring 201-cm that fits up to 5-7 people with inflatable seating cushions and removable backrests, New for 2021.
(Hydro-Jet models blow heated water through tiny holes to create a massage effect)
No products found.
Both these models mentioned above can be found in our recent lazy-spa review should you want to learn more.
---
Are Inflatable Hot Tubs Worth The Money?
Yes, inflatable hot tubs are most definitely worth the money because they come with all the benefits that make up for the cost such as being such great fun for everybody involved, they are also beneficial to your health and it's just a very nice way to relax at home without breaking the bank.
With prices ranging from only £500 for cheap models and £1500 for the top-of-the-range inflatable tubs, that said it all depends on how long you expect the hot tub to last and how frequently you are planning to use it.
Consider How Much Your Willing To Spend For Quality:
If you are planning to use it regularly then we suggest investing in a more expensive tub where you can expect it to last longer.
If you are planning to use it less frequently then you could opt for a cheaper model such as an M-spa inflatable hot tub or go for a little more expensive but much desired by the people lazy-spa inflatable model.
Can I Use It All Year Round:
If you're thinking of investing your money on an inflatable hot tub then one of the downsides to question is the fact that most inflatable models are NOT suitable for all year round use apart from the most recent new Lazy-spa models which have now been designed with freeze shield protection built-in and are the only inflatable hot tubs that are suitable for all-year-round use.
As for other inflatables, unless you have some sort of hot tub enclosure because they struggle to maintain maximum temperatures in the winter months, at the same time as taking a battering by bad weather. Yet they are easy to take down and store away for the summer.
Consider Upgrading To A Hard Sided Hot Tub:
A step up to an inflatable yet still around the same price range as some of the more expensive inflatables are hard sided hot tubs which are certainly worth the money as they are made up of either sturdy foam walls or a contoured beam structure that is much more rigid, durable than the inflatable models.
---
Can Inflatable Hot Tubs Be Used In The Winter?
As we mentioned above, Most inflatables are NOT the best choice for use in the winter with the exception of the new range Lazy-Spa Models for 2021 that are all suitable inflatable hot tubs that CAN be used in the winter having freeze shield technology built-in.
As for other inflatables, due to the mass heat loss, you will face in freezing temperatures below 4-degrees, inflatables unfortunately don't hold the heat in like hard shell acrylic hot tubs do, you also face the risk of the hot tub pump freezing up should temperatures drop below 4-degrees.
Consider A Hot Tub Enclosure For General Inflatable Hot Tubs:
So unless you have a well-insulated floor mat and some sort of gazebo enclosure, garage or some sort of wooden hot tub enclosure or even a modern style glass garden room or you're using it inside the house in a well-ventilated room at the same time as running a dehumidifier to take out the moisture and condensation the tub will create it's probably best to store away for the winter period.
---
Best Inflatable Hot Tub For The Winter – The Lazy-Spa Helsinki:
The Helsinki seats 5-7 people, It was the first inflatable hot tub to be designed with winter freeze shield technology built into the pump, this means once the hot tub water drops to 4-degrees the pump will automatically detect this and the heater will kick in on autopilot to bring the hot tub up to 10-degrees which is a safe and economical temperature to maintain in freezing conditions.
(Lazy-Spa Have since introduced freeze shield technology to all their latest new models of 2021)
(The tub must be plugged in and powered "ON" for the winter freeze shield to activate itself)
---
Can Inflatable Hot Tubs Be Used Indoors?
Yes, but only in well-ventilated rooms with a suitable floor that will take the water such as a tiled floor, the steam the hot tub creates will completely soak all the surfaces with condensation including the walls, floors and windows, and ceilings in your room.
Ventilate Your Room:
If you want to use your inflatable hot tub indoors it's recommended to keep all your windows open in the chosen room, try to use a large room rather than a smaller room for obvious reasons, and run a decent home dehumidifier at the same time as running your hot tub, this will help extract the moisture from the room.
(If you have one, Remember to empty your dehumidifier frequently as they collect water fast in a room with a hot tub in use)
Cover Up The Tub After Use:
Always cover the hot tub up after use to reduce moisture entering the room which can result in mold growth over time, It's always a good idea to wipe all your surfaces of moisture after a session in the tub to eliminate any damp or mold growth.
Make Sure Of Water Supply & Drain:
Make sure you have an accessible water supply and drainage point close to your room to be able to fill and drain your hot tub easily before deciding on the room you're placing it in.
Fit IP Rated Light Fitting:
You should fit an IP-rated bathroom light fitting where the moisture cannot seep into the electrics, with a normal bulb you will find the steam will soon leak into the light fitting causing the electricity to trip or even worse it could cause a fire.
Use Water Absorbent Products:
Use a protective floor mat to help absorb any water and protect both your floor and hot tub base.
Hang bagged water-absorbent crystals to collect moisture and reduce condensation.
---
How Long Do Inflatable Hot Tubs Last?
You can expect 3-5 years from a cheap inflatable model.
You can expect 5-7 years from a more durable expensive model.
The life expectancy of your inflatable hot tub is also going to be down to how you treat it and how much use it's getting, it also depends on how you store it away, for best results you should keep the box it came in and try to put it back as it came to you.
---
How Do Inflatable Hot Tubs Work?
All inflatables can be plugged into household electrical sockets, Most inflatables are now self-inflated where you just lay the tub out on the floor, use the remote or control panel to inflate the tub automatically using the inflate button to inflate the hot tub before connecting the heater/pump and filling with water.
Cation! Do NOT overinflate, this will stretch the stitched linings of the material.
Connecting The Plumbing:
Once inflated it's time to start connecting up all the plumbing pipes, heater/pump, and filters by following the instruction manual that came with your tub, Or you can look for a video on YouTube related to your hot tub model.
Fill The Tub With Water:
Then it's time to fill your hot tub with water and add the desired amount of chemicals to correct the water balance whilst using testing strips to check the PH and alkaline levels are correct and safe to bathe in.
---
What Is The Best Base For An inflatable Hot Tub?
The

best base for an inflatable hot tub

would be a solid concrete base with a protective hot tub floor mat underneath.
The next best base would be a concrete slabbed area of your garden if you have one.
Another good idea is to place the hot tub on your decking area whilst using a protective floor mat underneath the tub.
Another option is to use a protective hot tub floor protector and lay it out on a flat level surface but after some research, we found most interlocking floor mats for hot tubs are very flimsy so it makes sense to go for a much stronger ground mat from the beginning if you want it to do a better job and last much longer.
No products found.
---
How Often Should You Change The Water In An Inflatable Hot Tub?
We recommend changing the water in your inflatable hot tub every 3-4 weeks, That said it does depend on the amount of use your tub has had, The more use, the more often you should change the water.
In some cases, you may be able to treat the water in your hot tub rather than the hassle of changing it.
Four Typical Signs You Need To Change The Water:
You have white floating bits in the water.
Your water is starting to turn cloudy.
Your water is starting to smell nasty.
Your water is starting to turn green and slimy.
You can find a fix to all the above problems on matt Giovanisci's YouTube channel, he is a legend in the hot tub industry from the swim university website, He helps people solve their hot tub problems on his channel.
---
How To Clean An Inflatable Hot Tub?
A top tip is to mix water and white vinegar with some added bicarbonate of soda or baking powder, this is especially good if you have a light-coloured hot tub as they can become grubby quite quickly and this method will bring the colour back whilst removing the grime.
You can also clean an inflatable hot tub with a decent household detergent whilst avoiding any/all bleach products, there are some particular recommended hot tub cleaning products you can also use.
Method For Cleaning An Inflatable Hot Tub:
Firstly, completely empty the tub.
Remove the filters and pump hoses and clean them thoroughly.
Use a hose to rinse out any dirt and debris.
Use our recommended formula of white vinegar and water with a touch of bicarb or use a detergent-like fairy liquid mixed in warm water to start cleaning your tub inside and out.
Rinse down with water using your hose before re-filling.
---
How to Patch An Inflatable Hot Tub?
For best results use a hot tub patch repair kit to repair any punctures you get with an inflatable, It's much like repairing a puncture on a bike.
Firstly – You should deflate the hot tub if necessary, this will depend on where you need to do the repair.
Secondly – Read the instructions on your repair kit and begin the repair by adding a vinyl patch to the punctured area with a generous amount of glue.
Lastly – Hold the vinyl patch tightly over the repair ensuring it sticks nice and snug with no air gaps, you can use some sort of weight to hold the patch tightly whilst the glue bonds to a dry finished repair.
---
What Is The Best Inflatable Hot Tub On The Market?
Though this is not an easy question to answer with a difference in opinions between folk, after owning and reviewing a good number of hot tubs on our website we think it's best to boil it down to the best three inflatable hot tubs based on the best for budget, best value for money, and best overall choice.
Our Best Budget Option – Is new for 2021 lazy-spa Miami 2-4 person with built-in freeze shield technology which is suitable for all-year-round use.
---
Our Best Value For Money – Is new for 2021 lazy-spa Vegas 4-6 person which has been known to be one of the most popular choices amongst consumers over the years with great online reviews.
No products found.
---
Our Best Overall Choice – This would be the biggest inflatable hot tub and most expensive of our top three, the lazy-spa St Mortiz 5-7 person which is also suitable for all-year-round use.
No products found.
---
You might Also Like:
Wrapping up:
We hope you found our inflatable hot tub guide useful, should you have any questions we have not covered in this article then we would like to hear from you so we can add your questions with answers to the list review here.
You can leave any questions you have by using the comment box provided for you below, your questions will be added to this article with the most common answers.
Your email will be kept private and confidential, we do not tolerate spam!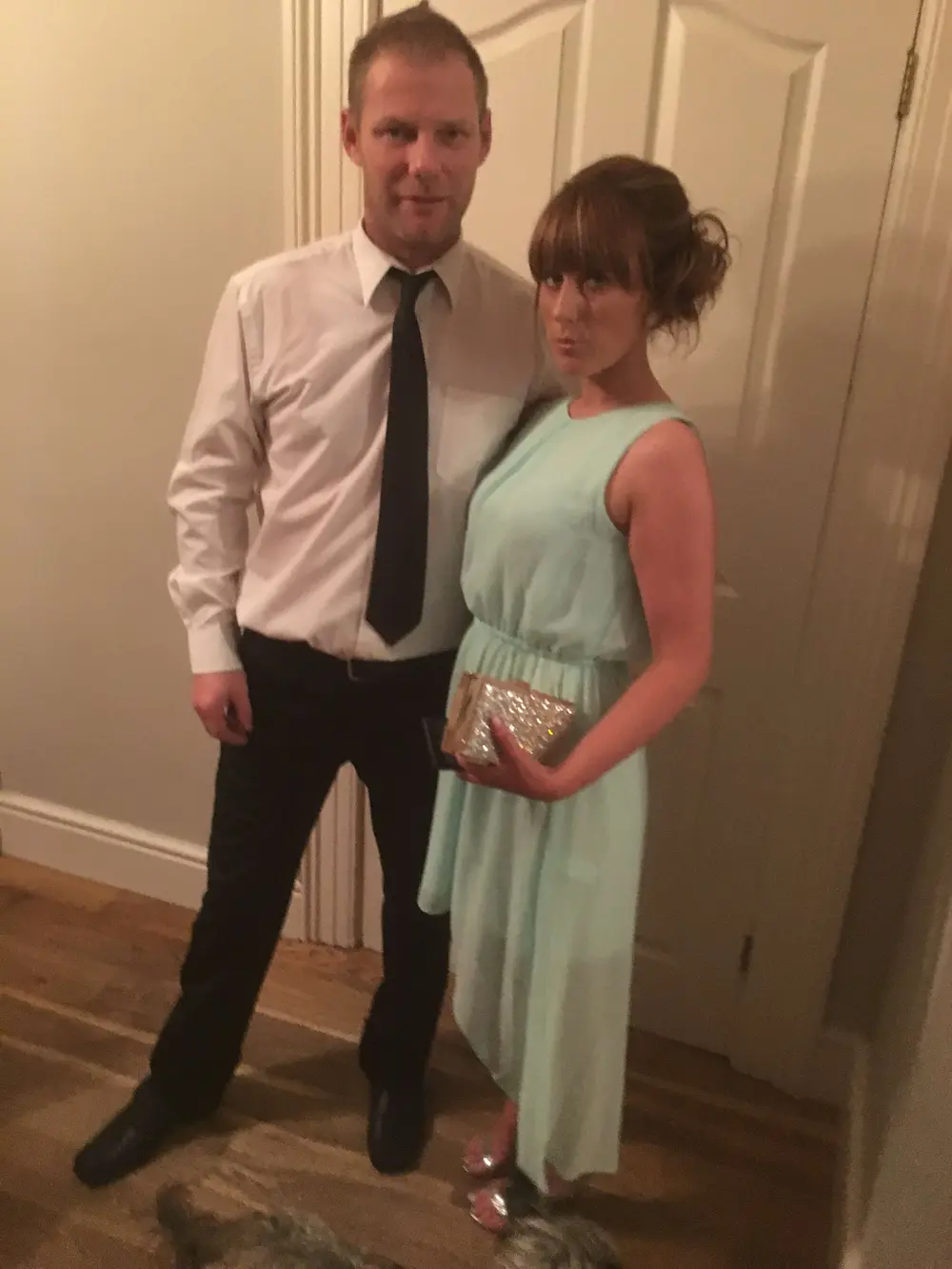 I'm Simon the owner of this website, I've had years of experience in the hot tub hire business and pool water maintenance where I learned a thing or two about hot tubs and water chemistry which I share here on my website. Learn more