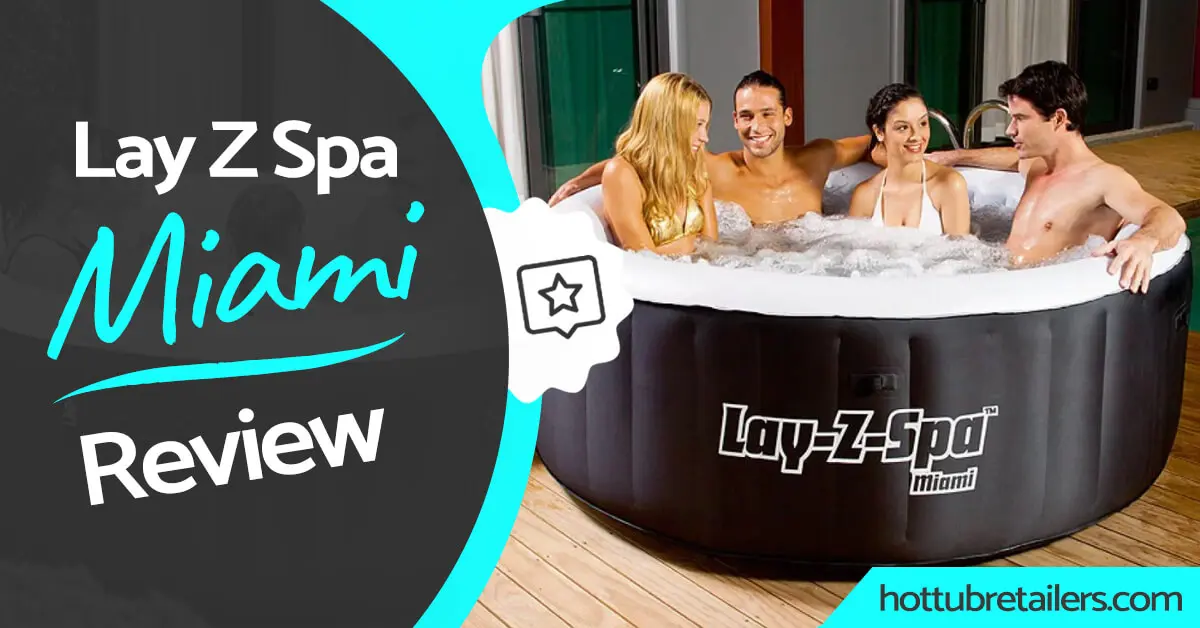 This Lay Z Spa Miami review covers all you need to know about this hot tub and whether or not it's the right hot tub choice for you.
We explain in detail all the pros and cons of this particular hot tub which was a new model bought out in 2021 with extra features compared to the 2019 model.
Disclaimer:
Our site is reader supported, this means we may earn small commissions from Amazon and other affiliates at no extra cost to you if you buy through links on our website.
Lay-Z-Spa Miami Review – Smallest Lazy Spa Hot Tub, Holds 2-4 people:
Featuring our Lay-Z-Spa Miami review of the latest 2021 model with new updated features from the previous 2019 model. If you can't afford a vacation to Miami? That's okay because you can bring a little bit of Miami home with you with the Lazy Spa Miami.
It's a 4-person inflatable hot tub by Bestway lay z spa with updates such as winter freeze technology built-in which is suitable for all-year-round use. It also has an updated stronger construction compared to the old model.
This budget inflatable hot tub will have your guests feeling like they're in paradise. The 120 calming massage air jets will have you feeling relaxed and ready for anything. This budget hot tub offers all the great features of a premium hot tub without breaking the bank.
The Lazy Spa Miami is best Suited to smaller families or couples being one of the smallest inflatable hot tubs measuring only 180-cm x 180-cm in diameter, with a height of 66-cm.
Set up in minutes using the provided inflatable pump, All you need is a power outlet and you're good to go!
It also comes with an insulated top cover to keep heat in, and a ground fault circuit interrupter with GFCI outlets to prevent accidental shocks should your wiring come into contact with water.
Main Features Of The Lay-z-Spa Miami:

Improved Construction:
Strong duraplus tri-tech beam construction that is much more resistant to snags from sharp objects than the previous model, Resistant to UV rays to help decrease discoloration of the exterior of the hot tub.
Rapid Heating system:
The rapid heating system simultaneously filters and heats the water up to a maximum of 40 degrees, heating the tub can take up to 24-hrs depending on the temperature outside.
Temperature Control System:
Built-in energy-saving timer that allows you to program the heating temperature ahead of time, this helps to reduce energy bills when your tub is not in use whilst allowing you to have the tub at your desired temperature when you're ready to jump in after a hard day's work.
Safety Features:
The 7-meter main power cable has a built-in safety ground fault circuit interrupter with GFCI outlets to prevent accidental shocks. 
Freeze Shield Technology:
Built-in freeze technology allows you to leave your hot tub switched on at low temperatures at all times, all year round. If the temperature drops below 4-Degrees (39.2 F) the heater will kick in on autopilot to prevent water from freezing up.
120 Air Jet system:
The 120 air jet massage system can be controlled easily from the exterior control panel by pressing one button to activate the jets.
External Pump:
The external pump is easy to use, it can be used to set all functions up, including blowing up the spa, setting temperatures, and turning on air jets. It also has two cup holders for drinks.
Top Cover Included:
Comes with an inflatable top cover with two locking straps for safety and insulation when the tub is not in use.
Two-Year Warranty:
All Lay Z Spa's now come with a two-year warranty including the Miami.
---
What Comes in The Box With The Lay-Z-Spa Miami?

---
Pros And Cons:
Pro's
Good quality affordable budget option
Award-winning hot tub enjoyed by millions of customers
Suitable for all-year-round use with winter freeze built-in
Comes with a two-year warranty for your peace of mind should anything go wrong
Con's
Though it's a 4-person hot tub, to be realistic it's only really comfortable for 2 adults due to leg space
The white interior can quickly become dirty if you don't keep up regular maintenance
Slightly smaller than the previous Miami model
Conclusion:
This is the new 2021 model with freeze shield built-in and a stronger construction so It does cost a little more for that added benefit, Though it is a little smaller than the 2019 model which is our main negative point to make on this model.
Where To Buy The Lazy Spa Miami:
Sale
Last update on 2023-09-22 / Affiliate links / Images from Amazon Product Advertising API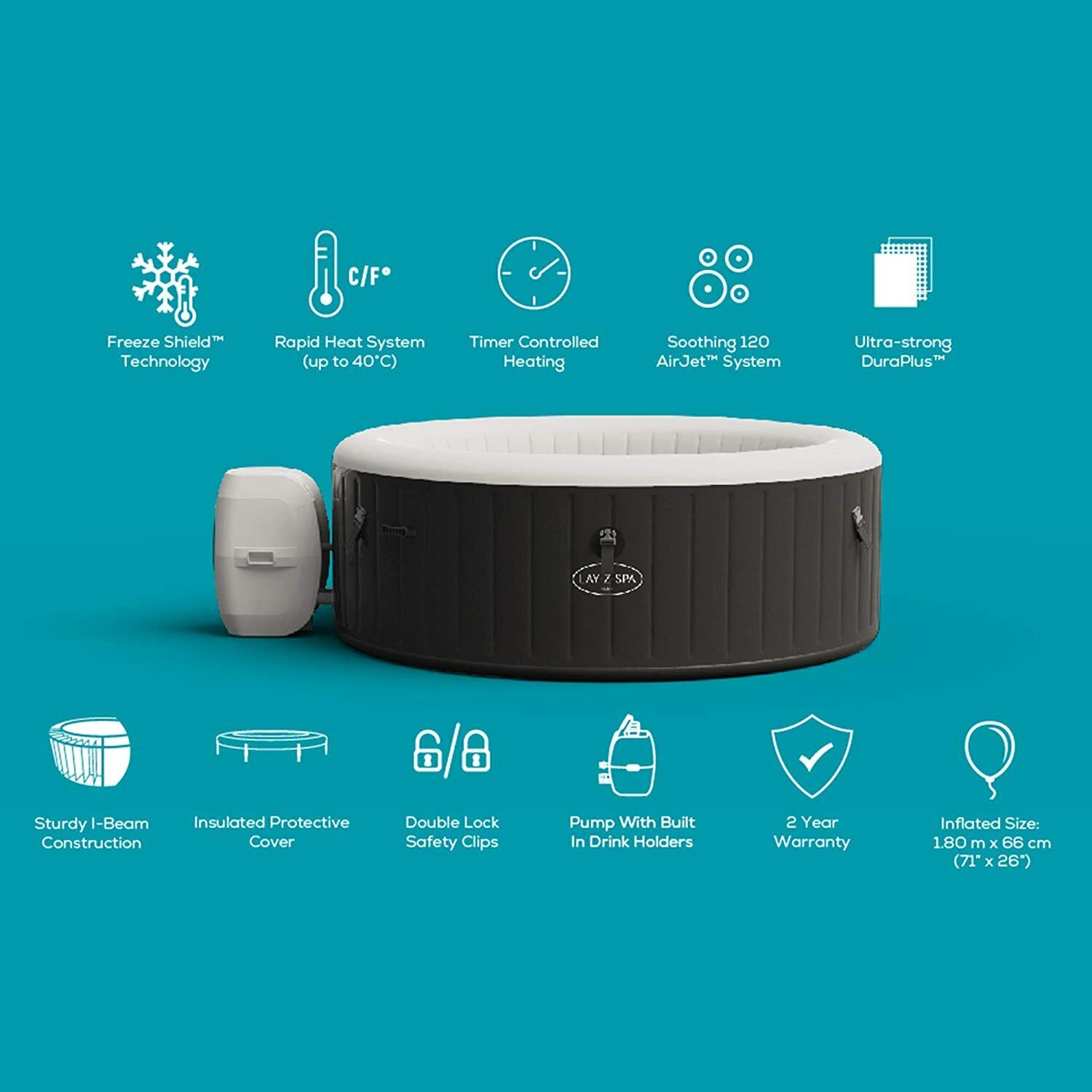 ---
How To Set Up Your Lay-Z-Spa Miami Hot Tub Video Guide:
---
Frequently Asked Questions?
How long does a lazy spa take to heat up?
You can expect it to take up to 24-Hrs in colder outside temperatures, In warmer outside temperatures you can expect it to be heated to a max temp of 40-degrees in around 12 to 15 hours.
How much does a lazy spa cost to run?
This will always depend on the outside temperatures, You can expect around £2 a day if you leave your tub on all the time. If you turn your hot tub on and off all the time you can expect to pay a lot more for heating it from cold regularly.
How often to change the hot tub filter?
It all depends on how much you use your hot tub, you should always clean your filter after each time you use it. check your filter for hardness and discoloration such as yellowing as these are signs you need to change it for a new one. For regular use, we recommend every month. For occasional use, we recommend every 6/8 weeks.
How to clean a hot tub filter?
You can buy a specially made hot tub filter cleaning solution or you can use white vinegar and water with a scrubbing brush to remove skin particles and other debris the filter has collected from the water. For best results soak your filter overnight before placing it back in your tub.
How to deflate a lazy spa?
There are a few simple steps you need to take to deflate your lazy spa which you can find out in this video.
Lazy Spa Error Codes (How To Fix)
There are a number of error codes you might experience with your lay-z-spa Miami or any other model you might own, the most common lazy spa errors include E01 to E06 which all mean different problems and have different solutions to fix them.
How Long Does A Lay Z Spa Miami Last?
It all depends on how much you use it, and how you treat it. That said you can expect 3/4 years of use if you look after it with care.
---
Wrapping up:
That's it for our Lay Z Spa Miami Review, should you have any questions or would like to leave a review then please use the comment box provided for you below.
Your email will be kept private and confidential.
We do not tolerate spam!
You Might Also Like: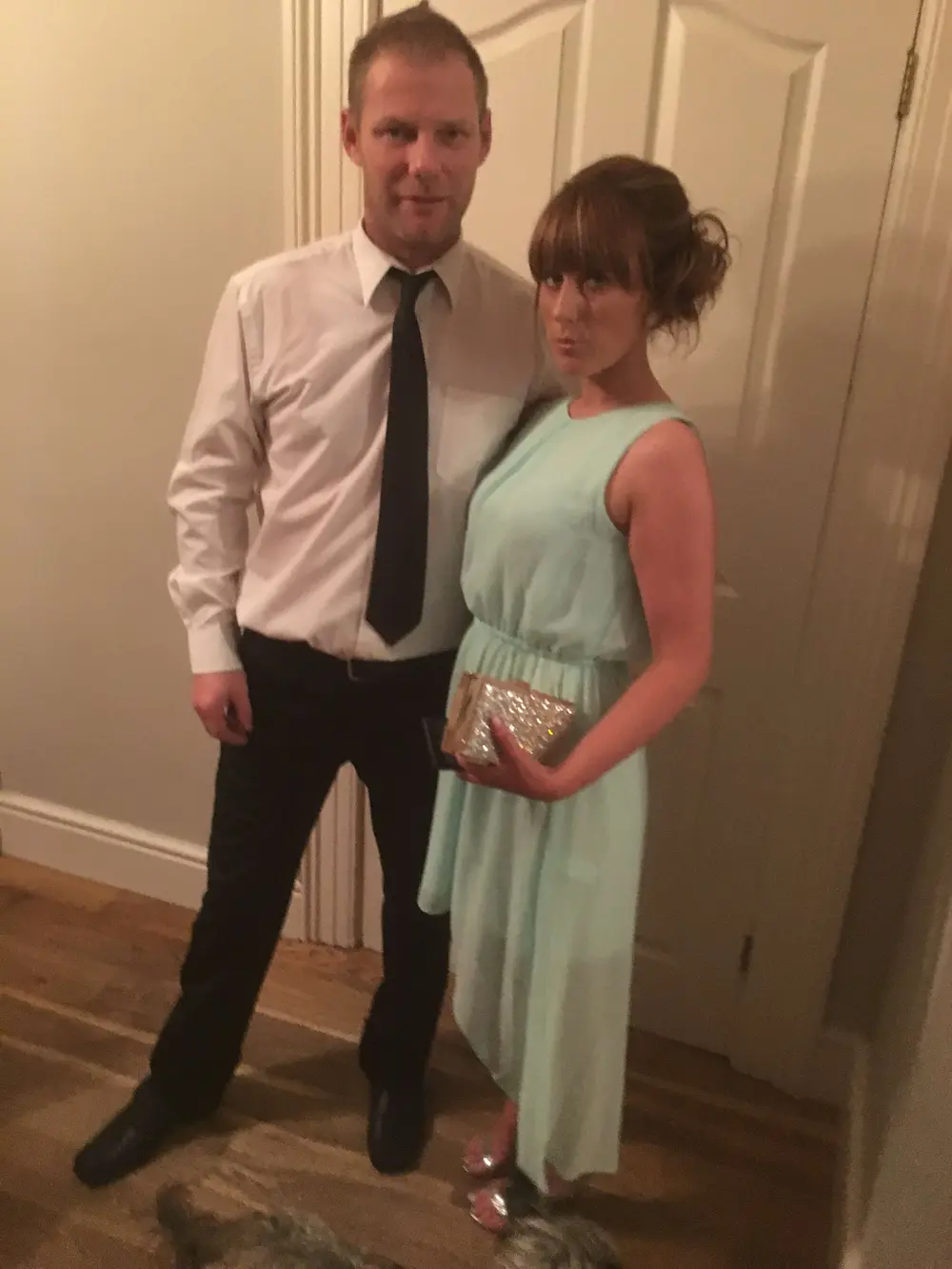 I'm Simon the owner of this website, I've had years of experience in the hot tub hire business and pool water maintenance where I learned a thing or two about hot tubs and water chemistry which I share here on my website. Learn more